MGM Announces Virtual Summit Spotlighting Legally Blonde, Addams Family and Further Iconic Brands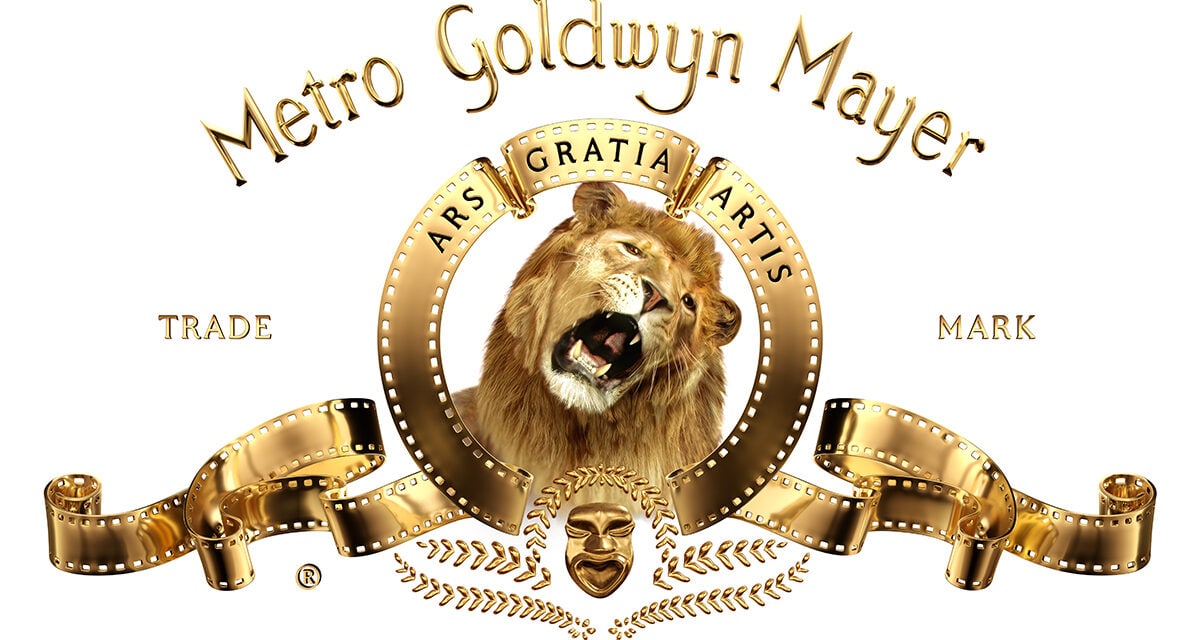 MGM's Licensing Group announces they will host a virtual licensing summit on May 18th, 19th, and 20th following-up on the success of last year's inaugural event.  Exciting plans, upcoming initiatives, and sneak peeks will be unveiled for iconic brands including Legally Blonde, The Addams Family, Rocky, Creed, Vikings: Valhalla and Pink Panther.  In addition, MGM plans to discuss how they are expanding efforts around their popular sci-fi and horror portfolios, and how they are reimagining the MGM brand with the recent introduction of their modernized logo.  The virtual summit is by invite only. Those interested should contact MGM at consumerproducts@mgm.com. 
MGM continues to evolve and expand their strategy around an extensive roster of licensees and other strategic partnerships in apparel, accessories, gaming, home and collectible categories, as well as live events and location-based experiences. During the presentation, attendees will get an overview of the breakout events and anniversaries that lie ahead, opportunities for collaboration, and some special announcements. Brands that will be presented during the virtual event include:
Legally Blonde: The box office smash, Legally Blonde, continues to resonate with new fans and with Legally Blonde marking its 21st anniversary in 2022, MGM is planning a Legally Blonde Turns 21 licensing celebration that kicks off later this year built around the movie's key tenets—empowerment, education, humor, and pink fashion, of course! MGM has some exciting licensees on board and will also be launching a movie-themed concert tour later this year to celebrate the fun music of this widely loved franchise. Legally Blonde is also set to return to the big screen with Mindy Kaling and Dan Goor co-writing the script for the film's third iteration, Legally Blonde 3, which will see Reese Witherspoon reprise her role as the beloved Elle Woods.
The Addams Family: The Addams Family's appeal spans generations with fans loving the timeless theme song and relating to the diverse cast of characters in their multigenerational family. In 2019, the property returned to screens in the hit animated The Addams Family, which featured a star-studded cast, and garnering more than $200M in worldwide box office receipts. A sequel will be in theaters this October, just in time for Halloween, and a new Netflix series is in the works focused on the beloved character of Wednesday with Tim Burton set to direct. Hotter than ever, MGM's The Addams Family offers unique opportunities for licensing and merchandising.
Rocky and Creed: The Rocky and Creed franchises has remained a global phenom because it presents moviegoers with universally relatable themes—ambition, passion, determination and giving it your all to be a champion, even when the odds are against you. MGM's Rocky and Creed films have generated more than $1.3 billion in worldwide box-office sales, three Academy Awards, and 10 nominations. The highly anticipated third installment of Creed, starring and directed by Michael B. Jordan in his directorial debut, is set to hit theaters November of 2022, and the MGM team is actively building a licensing program around this film tentpole. In addition to Creed III currently in the works, the Rocky franchise kicks off its 45th anniversary later this year. The brand has a number of live events and activations planned for end of 2021 and 2022 including a movie-themed concert announced earlier this year, Rocky-themed road races, in-theater events, as well as exciting merchandise and new gaming collaborations.
Vikings: Valhalla: During its successful run, Vikings garnered 11.2 million views per weekly episode. Beginning 100 years after the original series concludes, Vikings: Valhalla, from MGM Television, dramatizes the adventures of the most famous Vikings who ever lived: Leif Erikson, Freydis, Harald Harada and Norman King William the Conqueror (also a Viking descendant). Around the world, Vikings has accrued more than 30 licensees across apparel, collectibles, publishing, novelty, and gaming. Stemming off of that success, MGM has exciting plans in the works for the new Vikings: Valhalla franchise.
Pink Panther: MGM's iconic character, Pink Panther, started life more than 50 years ago in the front and end credits of the legendary detective series of the same name. Its popularity spawned TV series, specials, comics, merchandise and has even become associated with the color pink worldwide. In 2020, MGM unveiled a brand-new shade of pink with Pantone for the beloved character, Pink Panther pink, which is a vibrant hue with undertones of blue and yellow, not only embodying the character's famously smooth style that has helped to establish his place in the larger cultural zeitgeist. With a new color tone, and a film in development, MGM is taking Pink Panther to exciting new heights and will be discussing special moments planned for 2022 as well as opportunities across merchandising, gaming, and other licensing categories.
Robocop and Sci-Fi Expansion: Robocop is one of Hollywood's most iconic film franchises, with five films that transcend pop culture and IP with a strong legacy in the gaming space. RoboCop is celebrating its 35th anniversary next year and continues to appeal to fans globally through a robust consumer products and licensing program, along with timeless movies that introduced this pop culture phenomenon. Beyond Robocop, MGM continues to lean heavily into their sci-fi portfolio, continuing to expand their highly successful licensing program for Stargate-SG1, and other properties, within the realms of gaming, merchandising, and more.
MGM Horror Portfolio: MGM has one of the deepest and most sought-after cult classic horror libraries, from new additions including the upcoming horror-thriller film Candyman, produced and written by Academy Award ® winner Jordan Peele, as well as cult classics like Killer Clowns from Outer Space, they are taking their licensing program to brand new frontiers. This year MGM has plans for unique retail activations, robust merchandising, gaming products and more. In addition to Candyman and Killer Clowns, there are many opportunities across an iconic portfolio including Carrie, Poltergeist, and Silence of the Lambs.
Reimagination of the MGM Logo: MGM's logo recently got a CGI makeover reimagining the beloved "Leo the Lion" for a new generation. The new logo leans into the history of MGM's iconic portfolio, while also giving the brand a fresh, modernized look. MGM will continue to grow their robust licensing program around the logo, which in the past has included deals with popular fashion brands like Zara and H&M.
Robert Marick, Executive Vice President, MGM Global Consumer Products & Experiences, said, "Our team is developing licensing programs that leverage MGM's iconic portfolio and extend well beyond merchandise and branded experiences. Together with our partners, we are looking to build programs that enable fans to fully immerse themselves in the stories they love."
MGM is looking to continue to grow the brand's licensing portfolio across multiple categories including collectibles, publishing, games, interactive, and more. For more information on the Licensing Summit, please contact: consumerproducts@mgm.com