MGM and PlaySide Studios Brings Updated Version of Legally Blonde: The Game to Fans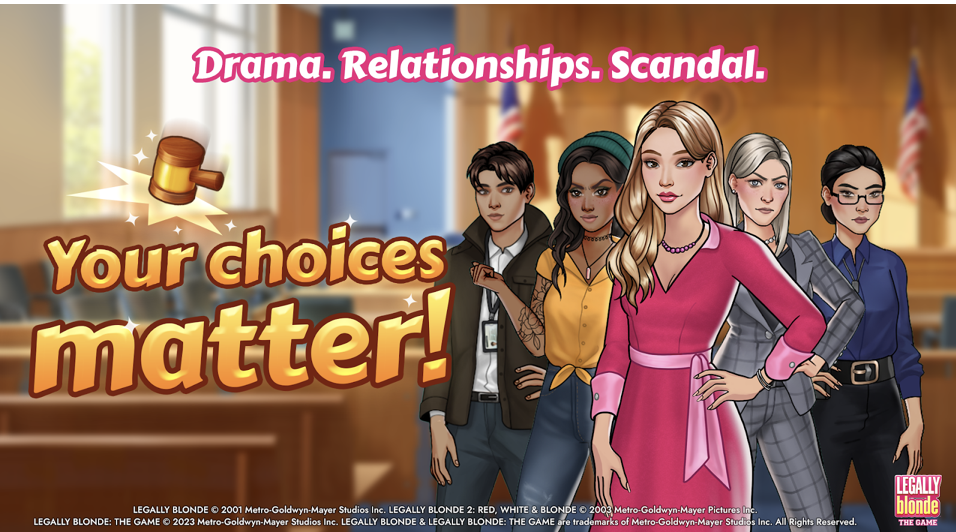 Embracing your inner Elle Woods just got a bit easier with PlaySide Studios, in collaboration with Metro-Goldwyn-Mayer (MGM), releasing an updated version of fan-favorite mobile title, Legally Blonde: The Game. Step into the legal world to experience the sassy one-liners and iconic fashion from the beloved film on mobile devices.
Alongside a range of UI changes and other improvements, the latest update includes a rebooted narrative that sees players join Elle Woods in her quest for justice. Those who jump into the game will experience a new introductory experience, new storylines, new love interests, and new seasonal story beats – and perhaps some surprising guest stars as well. For those who want even more Legally Blonde adventures, new premium story options are available.
'Since releasing in August last year, hundreds of thousands of players have dived into Legally Blonde: The Game and taken on our brilliant blend of compelling and challenging Match-3 puzzles and our deep and engrossing choice-driven narrative adventure,' says Danny Armstrong, General Manager of PlaySide Studios.
'But our players wanted more customization, more romance, and more Elle Woods – so with today's update we are delighted to give it to them,' adds Armstrong.
With the latest update, existing players will have the opportunity to play through a new and exciting story, as well as unlock all-new apartment items to help build the penthouse of their dreams.
'We know our players love decorating their apartments in-game and living the ultimate lifestyle. Our new update overhauls the way players engage with decorating their apartment and makes way for a new reputation system that will allow players to unlock these customization options for free simply by playing the story,' explains Armstrong.
Players who have updated previous versions will also receive a 'bonus' reward of credits and cash to use in the new story and levels.
Robert Marick, Head of MGM Consumer Products, said, 'PlaySide has done an excellent job of packaging a bit of Elle's style, inspiration, and pink flair into this brand new version of the game. We can't wait for fans to experience it.'