MetLife Pet Insurance Has a New Top Dog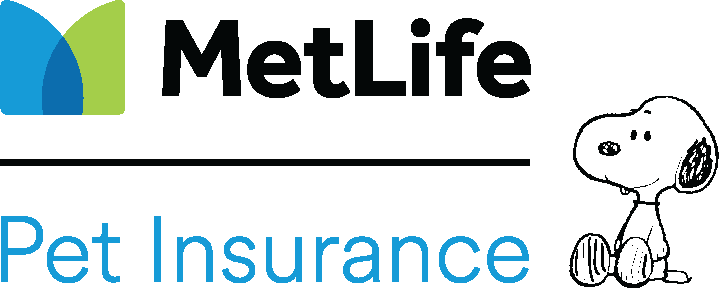 As pet ownership levels in the United States continue to reach new heights, MetLife Pet Insurance announced today it will partner with one of the world's most legendary pets, Snoopy, to build greater awareness of the critical importance of pet health insurance.  
While there are over 90 million families with pets in the U.S. today, less than 3% of those pets are insured. The company's partnership with Charlie Brown's iconic dog aims to change this by educating the nation's pet parents about the benefits of pet protection for safeguarding their personal finances and improving animal well-being.
"MetLife is committed to building a more confident future for our customers and their loved ones – which we know also means their pets," said Brian Jorgensen, head of Pet Insurance at MetLife. "As we grow, we've engaged an old friend and perhaps one of the world's most well-known pets, Snoopy, to ensure we're furthering this mission by raising pet insurance visibility and education."
The benefits of MetLife Pet Insurance
Amid growing economic uncertainties, pet owners have faced rising care costs and difficult tradeoffs leading many to struggle financially. According to MetLife research, 84% of pet parents reported increased pet care costs in 2022, and another 50% were concerned rising costs will prevent them from being able to be a pet parent in the future. In addition to rising prices for routine care and pet necessities, pet parents can find themselves faced with exorbitant bills they cannot afford following emergency vet visits, surgeries, or long-term hospitalizations.
Since introducing MetLife Pet Insurance in 2020, MetLife has become the leading pet health insurance provider in the workplace, offering affordable products with a range of unique features, including 24/7 vet access over virtual chat, family plans covering multiple pets under one policy, and no breed exclusions or upper age limits. Plans also offer chronic condition care, coverage for exam fees, and no lifetime or per-incident limits. This extensive coverage means pets can get the care they need to live long, healthy lives – and pet parents can remain worry-free about affording their pet's care.
Accessing pet insurance can be as simple as visiting www.metlife.com/petinsurance or reviewing the benefits offered at work. Employers are increasingly making pet health insurance available to employees to support the well-being of all family members and this distribution channel is projected to grow. According to MetLife's 20th Annual Employee Benefit Trends Study (EBTS), 65% of employees with pets are currently interested in their employer offering pet insurance.
The mission to increase pet insurance awareness
MetLife and Snoopy had a more than 30-year partnership through 2016. MetLife entered the pet insurance category in 2020, prompting a review of how to best address the need for consumer recognition of this fast-emerging category. Establishing a new relationship with the beloved beagle was a clear solution to addressing the significant need for driving awareness and understanding in the marketplace.
"We are excited to reconnect with our friends at MetLife to focus on this new effort to drive awareness of pet insurance in the U.S.," said Tim Erickson, executive vice president, Peanuts Worldwide. "The power of the Peanuts characters – especially Snoopy – endures, and we feel confident they will lend a helping hand to MetLife's Pet Insurance endeavors."
"Pet insurance protects pet owners against the unexpected – which means pets get the care they need, and pet parents can stay worry-free. The challenge is that not enough people know this benefit exists in their company plan," said Jorgensen. "The interest is there – our research proves it. But there's a clear lack of understanding of what pet insurance can do or help cover. This partnership aims to change that."