Spookley Joins Tonies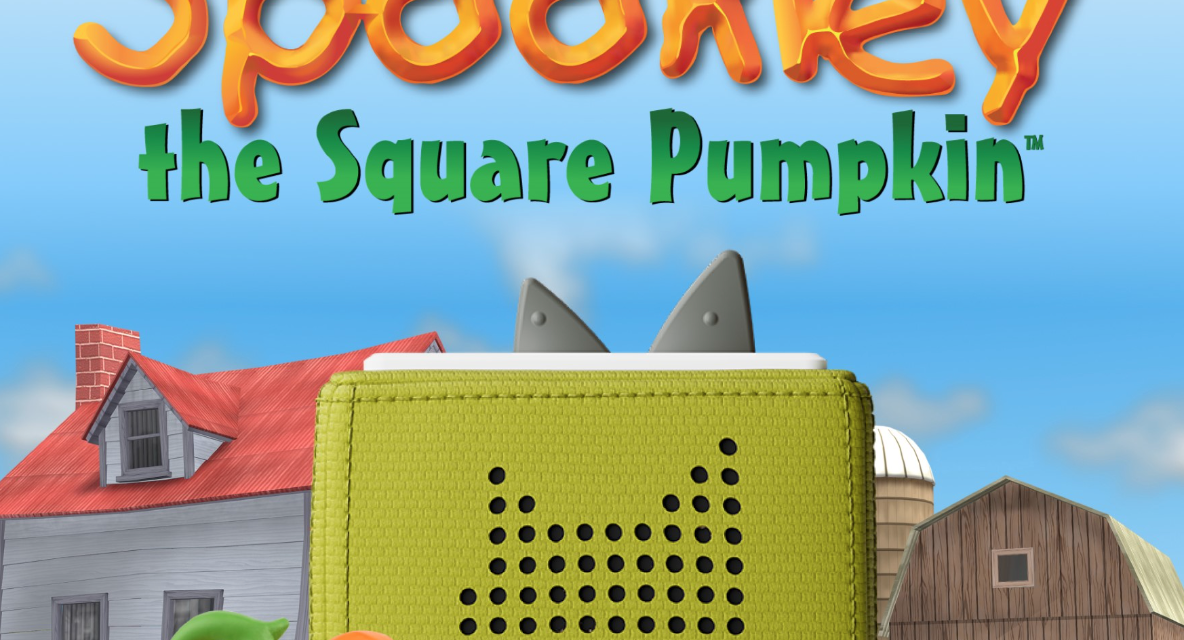 Holiday Hill Farm, home of holiday icon Spookley the Square Pumpkin, and tonies®, the audio platform for children, today announced the launch of the first-ever Spookley Tonie. The Spookley Tonie will appear at—and soon be disappearing from—major retailers and specialty stores across North America and online at Amazon and tonies.com. The Spookley Tonie is appropriate for children ages 3+ and has a suggested retail price of $19.99.
The Spookley Tonie features 25 audio tracks that combine songs from the popular Spookley movies and animated music videos with a brand-new story from Spookley himself of the amazing things that happened to him since the day he arrived at Holiday Hill Farm — especially just before Halloween that year. Along their audio journey, kids can dance to popular songs such as "The Transylvania Twist" and "The Boo Song," and learn the importance of self-acceptance, friendship and empathy.
The Spookley Tonie adventure begins when the hand-painted character is placed on top of the soft, shockproof Toniebox. Made of durable fabric with no screens, sharp corners or edges, ads, camera or a microphone, the Toniebox features simple, intuitive controls for young children to adjust the volume, fast forward, rewind and more all on their own.
"We are delighted to welcome Spookley to the growing Tonies family of the most popular children's entertainment characters," says Christoph Frehsee, president, tonies USA. "We have no doubt this fun Spookley Tonie will become a spirited and beloved Halloween tradition for kids to enjoy through both independent play and with their friends and family, for years to come."
Holiday Hill Farm is in the midst of a busy Spookley season for 2023. In addition to the new Spookley Tonie, GUND released a soft, cuddly new line of Spookley plush and Spookley has his first chain-wide book release of "The Legend of Spookley the Square Pumpkin" at Target. And, just in time for the back-to-school season, Spookley released a brand new music video "First Times" on Disney Junior that ties in with the Barnes & Noble hit book "Spookley the Square Pumpkin, the First Day of School." Spookley will also make appearances at Sesame Place, Sea World's Halloween Spooktacular, and other family-friendly events throughout September and October.