Merchantwise Licensing Secures the Oodies for emoji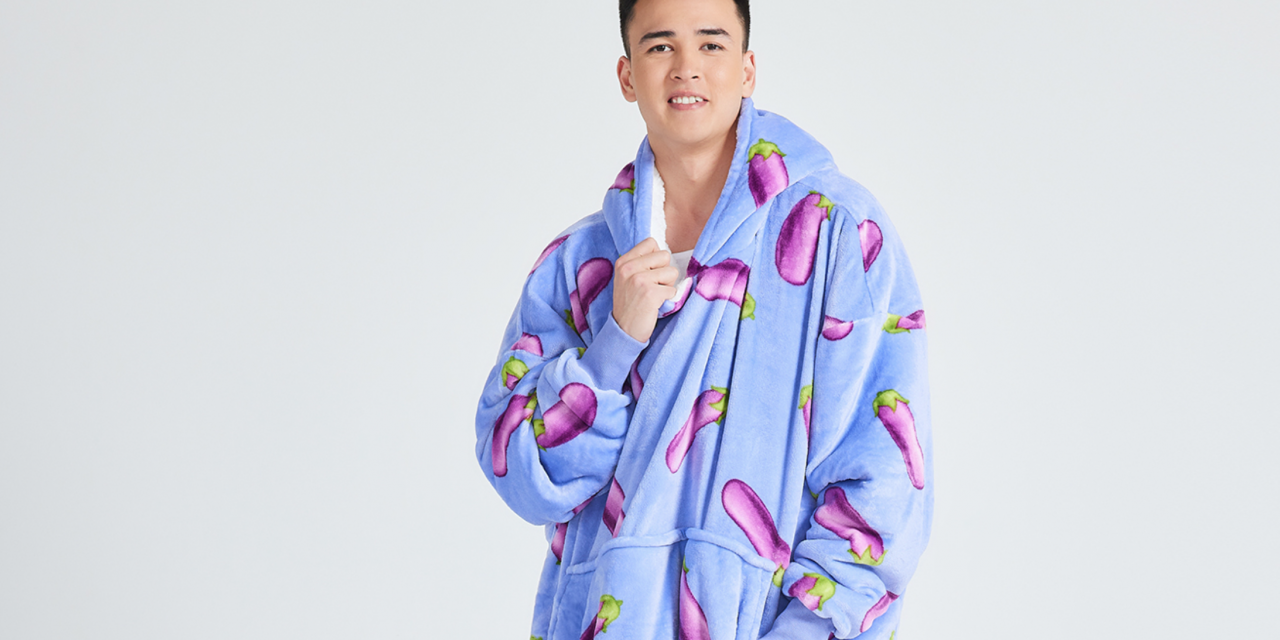 Merchantwise Licensing has announced it has secured a Valentine's Day partnership with The Davie Group's Oodies for emoji®- The Iconic Brand.
As the Australian licensing agent for emoji® The Iconic Brand, Merchantwise Licensing has brought together the two much-loved brands for a special Valentine's Day collection for adults.
Featuring the eggplant emoji® brand icon for the men's Oodie design and the peach emoji® brand icon for the female Oodie, the cheeky and playful range launches this month in time for Valentine's Day. Each product can be found via the official Oodie website www.theoodie.com and will be available for sale across the Australia/New Zealand, European and UK regions.
To compliment the emoji® – The Iconic Brand X Oodies, the deal also sees The Davie Group launching a cheeky range of emoji® brand socks & underwear in the coming months.
"The Davie Group is very excited to be partnered with the global icon that is emoji®- The Iconic Brand. We have some fantastic product in development and look forward to sharing it with the world throughout 2022," said The Davie Group Founder, David Fogarty.
"We are pleased to have partnered the much-loved emoji® brand with The Davie Group's Oodies for this playful Valentine's range. emoji®- The Iconic Brand continues to be a very popular brand here in Australia and New Zealand as well as around the world so we anticipate this collaboration will be a resounding success" said Merchantwise Licensing's General Manager – Licensing, Kerryn McCormack. Marco Huesges, CEO and Founder of the emoji company, added: "We can't wait to see the eggplant and peach emoji® brand icons come to life on Oodies for Valentine's Day. We are thrilled to be partnering with The Davie Group for this fun collection and look forward to the roll-out of some great emoji® branded underwear and socks for the family