Merchantwise brings Minecraft AR experience to Retail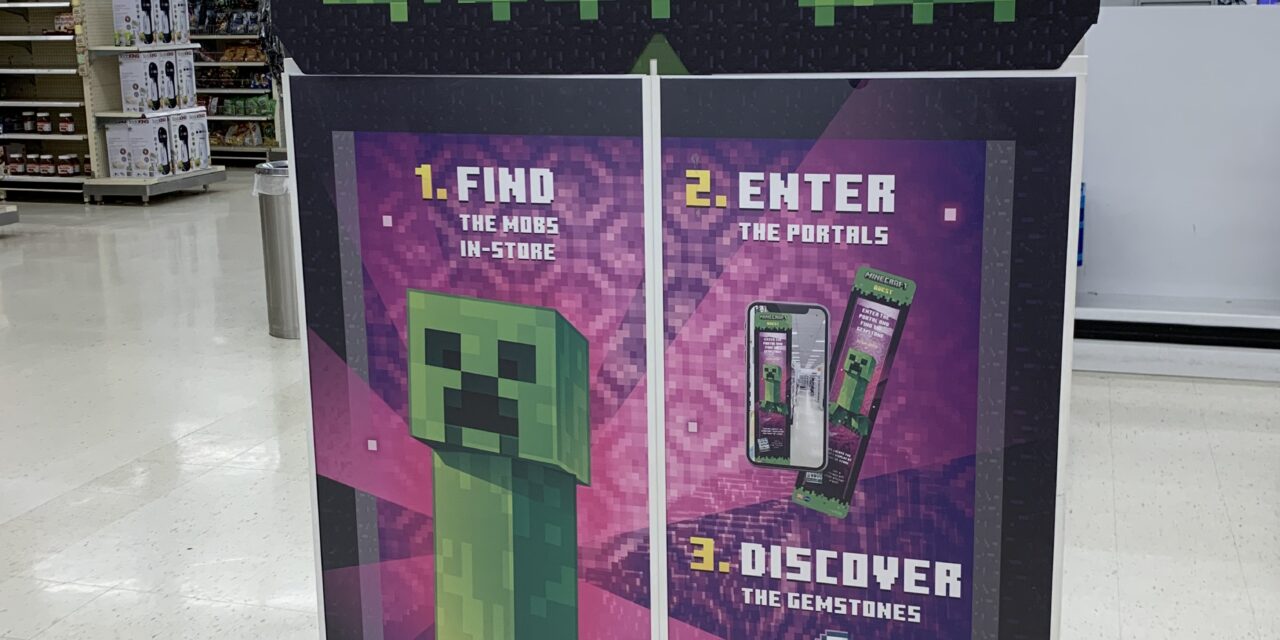 Merchantwise is this month delivering a second augmented reality cross category retail experience for Minecraft exclusive to BIG W stores across Australia.  
Following the success of the Minecraft Scavenger Hunt – the world first augmented reality activation for BIG W in January 2021 – this second significant retail event, Minecraft Quest has just launched in the Australian retailer and will be in-stores until the beginning of February 2023.
Minecraft Quest is a more than $3 million merchandise program with a strong back-to-school focus and apparel program.
An augmented reality experience like no other, the Minecraft Quest activation welcomes BIG W customers into the unique Minecraft world simply by 'scan' and 'play' technology. Free to play with no purchases required, the augmented reality experience is immediately activated when BIG W customers scan the Minecraft Quest QR code with their mobile phones on the prominent Minecraft display at the front of each retail store.
The Minecraft Quest experience begins at the entrance of each BIG W store and leads customers in-store to seek out Minecraft mobs, enter specially created Minecraft portals, and collect gemstones – with each completed quest rewarding the player with a free and 'exclusive to the activation' Minecraft sticker pack.
Fully supported in-store with a point-of-sale program, including a Minecraft Flexi PDQ, side wings and floor decals, Minecraft Quest is also being heavily promoted via BIG W's website and digital channels. A one-stop shop for all things Minecraft, BIG W stocks a full range of Minecraft branded products including toys, apparel, homewares, publishing, footwear, and accessories.
"We are beyond thrilled to be again delivering an exciting and new augmented reality experience for Minecraft in BIG W over the busy summer and back-to-school period in Australia. This significant cross-category event for Minecraft is guaranteed to be an absolute retail success and is sure to be enjoyed by Australian Minecraft fans who will no doubt 'scan and play' many times," said Merchantwise's Managing Director, Kerryn McCormack.
Minecraft Quest is an exclusive retail experience and web-based game which was created by Microsoft, Canada's Intergalactic and Minecraft's Australian and New Zealand licensing agency, Merchantwise. Minecraft Quest creative including the in-store and online creative assets were developed by Australian creative agency, Three Scoops from the Merchantwise Group.
The BIG W exclusive in-store Minecraft Scavenger Hunt game incorporated many of Minecraft's favourite characters and was developed with challenges for players to explore, problem-solve and use their skill to complete the hunt – bringing all the excitement of the game to life for the first time in a retail environment.
Recently Merchantwise partnered up the Minecraft brand with globally renowned stationery and accessory retailer, Smiggle. Launching across stores in Australia, New Zealand, Asia Pacific, and the UK markets in October 2022, it was the first time the Minecraft brand had partnered with Smiggle for a retail range.
An absolute retail and customer success, the limited-edition collection featured a branded backpack, an embossed light trolley bag, lunchboxes, a 3D print pencil case, and a character wallet. The exclusive range also included a moneybox, keyrings, pen pops and a multi-charm slapband as well as a digital clock with light projector, 4-piece stationery and accessory bundle, booksafe, notebook, socks and even a t-shirt.
The Minecraft brand continues to perform beyond expectations across consumer products in leading retailers. There are now 26 Minecraft licensed partners in the Australian and New Zealand markets across all key categories including toys, collectables, apparel, footwear and accessories, homewares, publishing, novelty and gifting, outdoor and stationery.