Major VOD Deals in UK, Australia, New Zealand for YUGIOH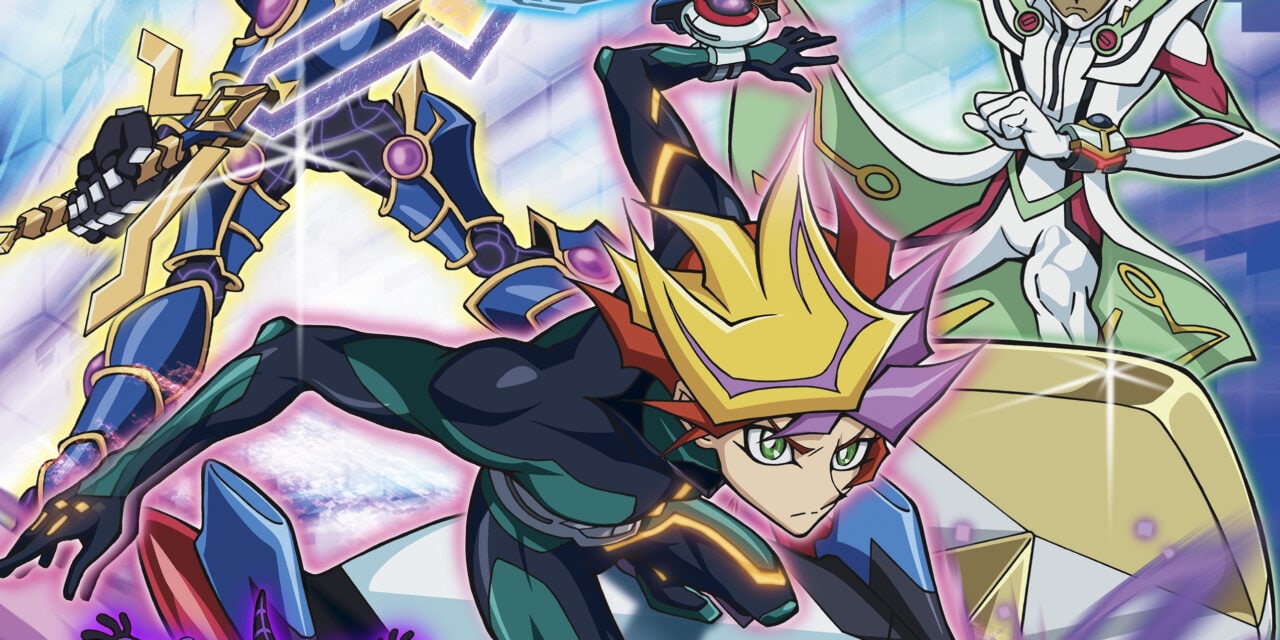 Continuing to expand its digital reach, Konami Cross Media NY, Inc. has secured new streaming/digital agreements for its flagship anime property Yu-Gi-Oh! in the United Kingdom and in Australia/New Zealand.  
In the UK, Sky Kids is the first platform to exhibit the new HD formatted versions of the popular Yu-Gi-Oh! Duel Monsters show, the series that started the global phenomenon.  With over 230 half-hour episodes, it is the story of Yugi and his best buds Joey, Tristan and Téa.  They share a love for the newest game that's sweeping the nation: Duel Monsters!  Duel Monsters is a card-battling game in which players put different mystical creatures against one another in creative and strategic duels!  Packed with awesome monsters and mighty spell cards, Yugi and his friends are totally obsessed with the game.  But there's more to this card game than meets the eye!
Additionally, Sky Kids has also secured Vrains Season 1 (46 half-hour episodes), where virtual reality, artificial intelligence and high-speed dueling merge into a fighting extravaganza.  Both Duel Monsters and VRAINS are available now on Sky Kids.
AnimeLab, one of the premier stand-alone streaming platforms for anime in Australia and New Zealand, managed by Madman Entertainment, has added Yu-Gi-Oh! Duel Monsters Seasons 1 – 5. AnimeLab, which offers a basic free and a premium subscription service, has amassed more than 1 million users since it launched more than six years ago.
"Yu-Gi-Oh! is pure adventure, fantasy and science fiction and we are confident our audience will be delighted to share in the 'Duels', especially as they will be among the first to see the new HD version of Yu-Gi-Oh! Duel Monsters," said Lisa MacKintosh, Acquisition Executive at Sky Kids.
"AnimeLab is the ultimate destination and online streaming solution for anime fans Down Under," added Dean Prenc of Madman. "We are excited to expand our offerings with the Yu-Gi-Oh! franchise."
Sky Kids is part of Sky UK, one of the largest pay TV broadcasters in Europe. To create the best possible experience, hundreds of children and their parents were involved in the development of Sky Kids app, which was launched in 2016 to reach the growing number of children watching TV on mobile and tablet devices. Sky TV families can watch over 4,000 episodes of the most watched kids shows on demand through a dedicated Sky Kids tile on the home page as well as the widest range of live childrens' channels.
Established back in 1996 by a couple of self-confessed nerds, keen to share their passion for awesome content, Madman Entertainment is proudly independent, run by fans, for fans, and is still managed by founders Tim Anderson and Paul Wiegard. Madman proudly showcases the best in collectible and special interest genres including Australian film, world cinema, TV, kids content, Anime, sports and more. Simply put, Madman is mad for entertainment.®