Lucca Comics & Games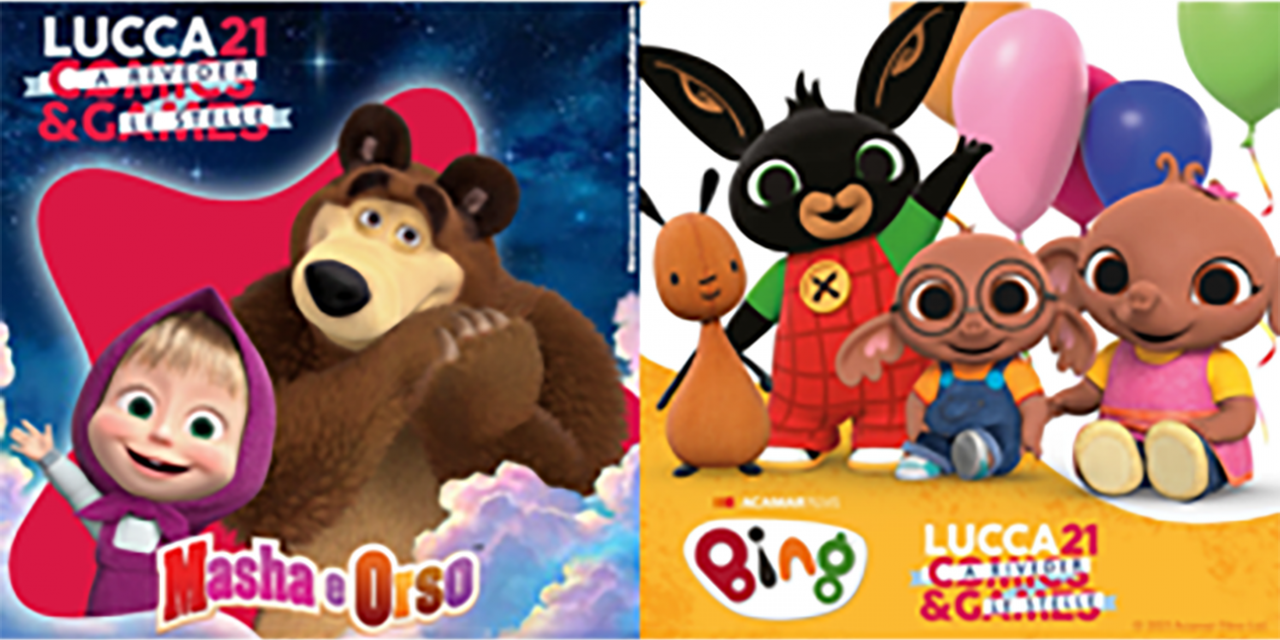 Lucca Comics & Games has returned to offer emotions in the heart of the city, offering the public the chance to find the most beloved publishers and exhibitors in historical areas and in places to be discovered.
The event was attended for the first time by Rai Ragazzi, which prepared a very rich program for the three days, featuring previews, Meet & Greet and the participation of the audience's most beloved characters.
Among them the most popular animated series on Rai Yoyo: Bing with Flop and Masha and Bear, whose participation was organized with the support of Maurizio Distefano Licensing agency, Acamar Films and Animaccord.