Louies all round for The London Studio's US partners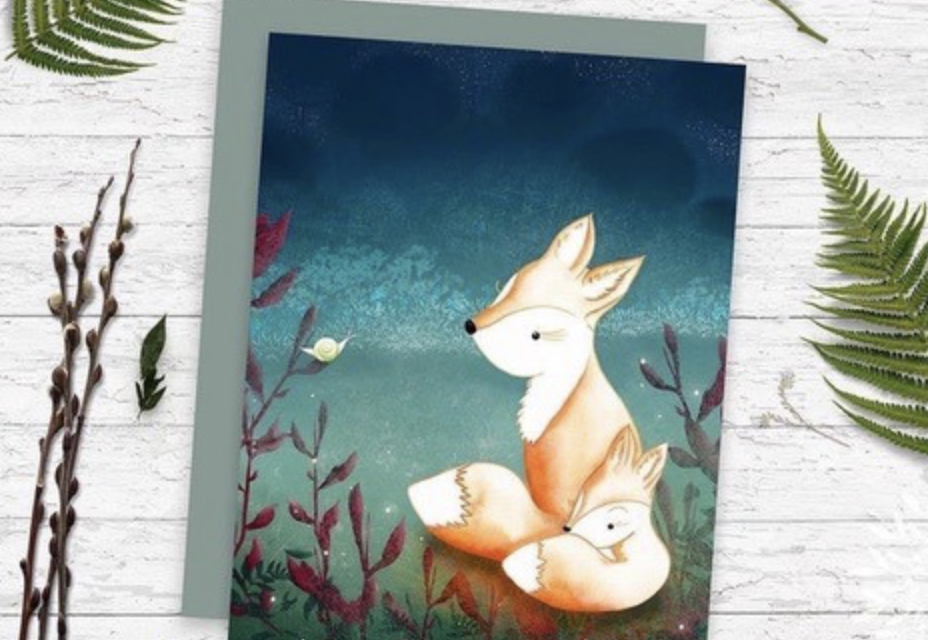 Art licensing and design company The London Studio has announced that two US greeting card publishers the company represents have between them won four Louie awards – the prestigious awards given by the Greeting Card Association, the US trade association that serves the greeting card and social expressions industry.
The 34th Louies, also known as the International Greeting Card Awards Competition, took place in San Francisco on 26 April. Fine Moments and Mossy Blue Paper, two admired US greeting card designers and publishers represented by The London Studio, received seven nominations and four wins.
The signature contemporary, graphic and witty designs of the husband-and-wife team known as Fine Moments were recognised in three categories, while the nature-inspired designs of one-woman business Mossy Blue Paper saw the tiny company score its first-ever Louie.
Launched by the Greeting Card Association (GCA) in 1988, the prestigious Louie Awards, named after Louis Prang, who is credited with the birth of the US Christmas card, recognize the most outstanding greeting cards, invitations, and announcements marketed in the US during the previous calendar year. The competition is open to all domestic and foreign publishers of greeting cards, invitations, and announcements. It attracts hundreds of entries annually.
The founder and director of The London Studio, Soula Zavacopoulos, says: "I realise I'm a bit biased but the distinctive and high-quality work of these two companies thoroughly merits these awards. I'm utterly thrilled that our friends at Fine Moments and Mossy Blue Paper have been recognised at the US greeting card industry's biggest event."
Awareness of The London Studio and its work for both its own brands and brands that it represents is growing fast. Its success in greeting cards and gifts now extends to a fast-growing list of international retailers and licensed publishers. It has also launched a number of specially created lifestyle brands appropriate for apparel, gifts, homeware, stationery and more.