L'Oreal Collaboration for emoji and Medialink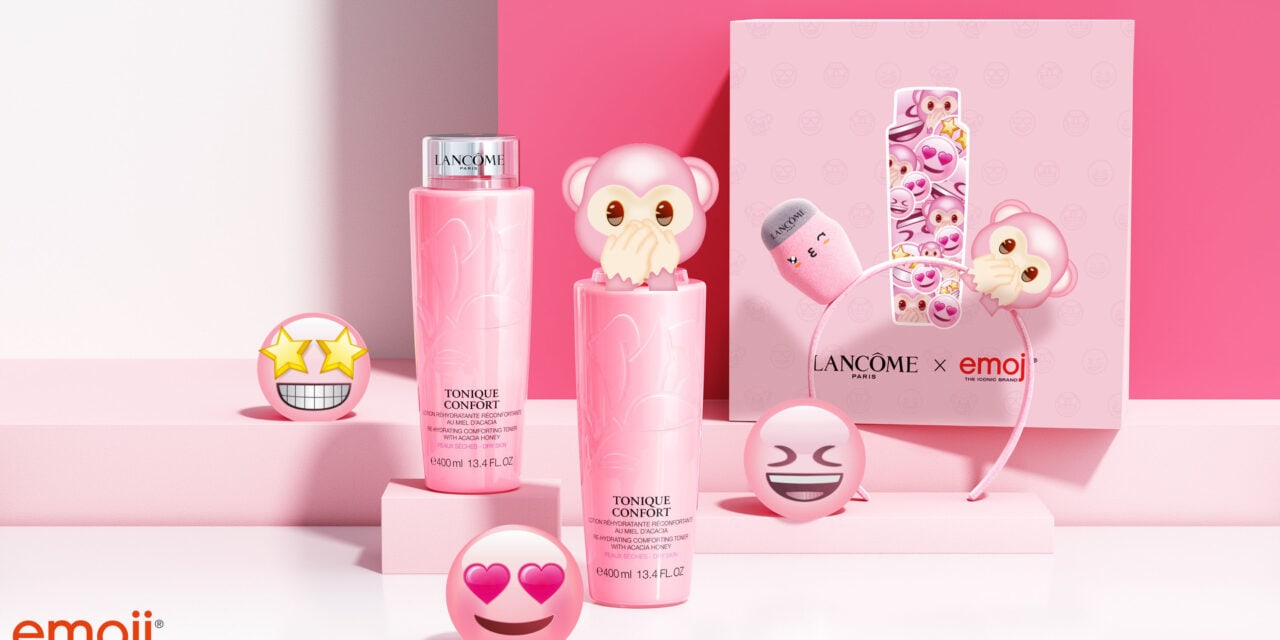 emoji company GmbH and Medialink Group Limited have announced they are collaborating with L'Oreal Paris Group to promote the Lancôme Tonique Confort Skincare Collection in China.
Lancôme Tonique Confort, a leading skincare brand will team up with emoji – The Iconic Brand to release the absolutely adorable co-brand packaging and gift box on November 11th, 2020. Included in the gift box is the signature Lancôme Tonique Confort pink bottle that has been customized, and features four fun and energetic emoji expressions including "laugh", "ke", "love" and "monkey" that Lancôme fans will surely fall in love with. In addition, the special edition includes a pink emoji® brand headband as a premium that customers can use during their daily beauty regimen. "Good skincare is what everyone wants and now they can have it as well as unique emoji® brand packaging that just adds to the wonderful feeling of self-care," says Noletta Chiu, Executive Director of Medialink Group Limited. "We are truly excited to partner with Lancôme and the emoji® brand in this campaign."
Check out the Lancôme Tonique Confort X emoji on 11.11! For added shopping convenience, the collection will be available in stores and online.