Littlest Pet Shop on Roblox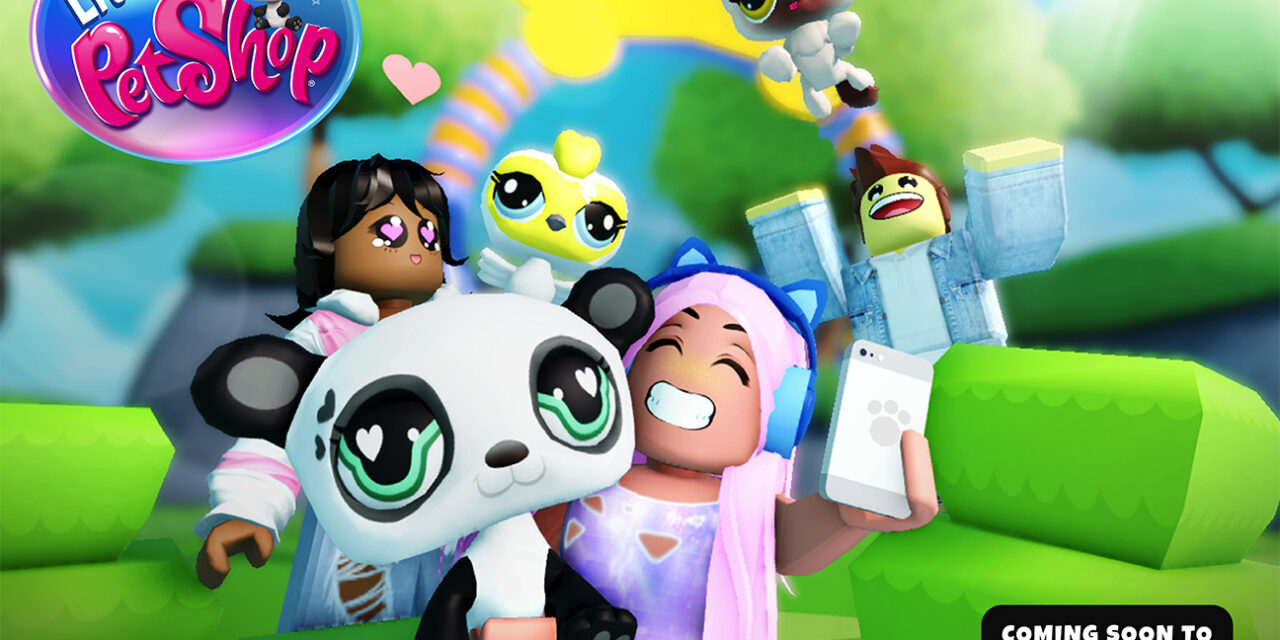 Hasbro has announced the long-anticipated return of Littlest Pet Shop, kicking off a massive global relaunch through an immersive branded Roblox experience launching in December 2023. Additionally, Littlest Pet Shop will refresh its product lineup in Spring 2024 with over 140 bobblin' pets to collect, featuring new characters, packs, and playsets.
Basic Fun! offered a sneak peek of the new Littlest Pet Shop product line, as well as the Roblox game, at Toy Fair in New York this past weekend.
"In reimagining Littlest Pet Shop for a modern audience, it was clear that we needed to meet today's kids and kidults where they are. Roblox connects tens of millions of people every day for immersive and shared digital experiences, so it was natural to engage this community as we bring back the beloved brand on a global scale," said Eugene Evans, Senior Vice President, Digital Strategy and Licensing, Wizards of the Coast, Hasbro.
"Over the years, we've seen huge demand to bring Littlest Pet Shop back – especially from fans who grew up with the brand in the '90s and '00s that want to connect with the newest generation through the universal language of play," said Bradley Bowman, Senior Licensing Director, Global Toy and Games at Hasbro. "Basic Fun! has been a fantastic partner in keeping our classic brands alive and relevant as ever, so it was natural to entrust them with the relaunch of Littlest Pet Shop as we expand into the 'phygital' world to meet today's kids where they are."
With over 1 billion pets sold worldwide since the brand's initial launch by Hasbro over 30 years ago, LITTLEST PET SHOP was the original pet collectible with more than 3,000 pets to collect, display, and trade. As a testament to its legacy status, LITTLEST PET SHOP's signature quirky, edgy, and undeniably cute pets remain ever popular with kids and kidult collectors today.
With 66 million global daily active users, Roblox has quickly grown into a household name. Every day, tens of millions of people around the world connect, communicate and explore millions of immersive experiences together with their friends on Roblox.