Licensing Expo returns to Vegas in May 2022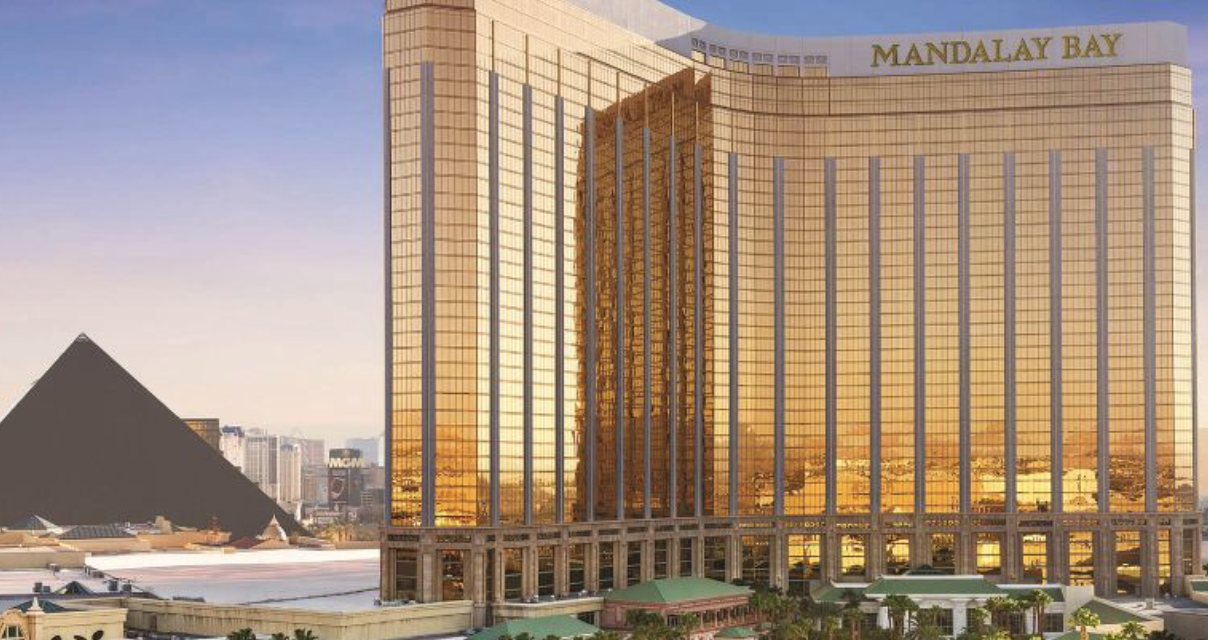 Licensing Expo, the world's largest licensing trade show, will return to Las Vegas from May 24-26, 2022, reconnecting the global licensing industry in person for the first time since 2019.
Organized by Informa Markets in partnership with industry trade association Licensing International (who has served as the exclusive Licensing Expo sponsor since its inception), Licensing Expo reconvenes following a two-year hiatus to celebrate its 40th live edition with safety very much at the heart of the experience.
"While we are still living and working during a pandemic, the health and safety of everyone attending Licensing Expo will remain our number one priority, and this year's event has been specifically designed to account for varying levels of attendee comfort with a range of options to suit, whether that's a preference for one-on-one interaction or to maintain physical distance," said Anna Knight, VP of Licensing, Informa Markets.
All Licensing Expo participants will be required to wear a face mask while indoors at the Mandalay Bay Convention Center (MBCC) and present proof of vaccination or a negative Covid-19 test*. Mask wearing will be monitored by the Informa organizing team, who are also recommending that participants take a Covid-19 test before leaving their destination to travel to Las Vegas. These safety rules will be in place regardless of Nevada state mandates. Onsite testing will be available off the show floor at the participants' expense, and this can be used to enter the show or to fulfil any international or domestic pre-departure testing requirements.
"Health and personal wellbeing remain a top priority for us all. As we continue to review and implement vigilant health protocols during this time, we're excited for the all-important and safe return to Licensing Expo in Las Vegas," says Licensing International President Maura Regan. "Bringing licensing professionals from around the world back together in person affords us all opportunities for new partnerships, networking, and learning – and a critical chance to move businesses forward. We're confident Licensing Expo 2022 will bring the industry back together for a long-awaited reunion!"
Industry support
With four months still to go, the industry is throwing its full support behind Licensing Expo, with exhibiting companies already confirmed, including ViacomCBS, Hasbro, Warner Bros. Consumer Products, Mattel, NBCUniversal, Sony Pictures Consumer Products, Lego, Joester Loria Group, Beanstalk, Buzzfeed, The Pokémon Company, NFL Players Association, Games Workshop, Peanuts Worldwide, BANDAI NAMCO Entertainment America, Frida Kahlo, Yale University, MGM Studios, Spin Master, BBC Studios, Crayola Properties, BrandComply fuelled by Octane5, and TOPPS/Garbage Pail Kids.
Licensing Expo will also adopt a theme for the first time ever, with 2022 spotlighting Location-Based Experiences: immersive, interactive out of home experiences like theme parks, escape rooms, gaming arcades, amusement parks, bowling alleys, VR worlds, and much more. LBE will be the focal point for one of Licensing Expo's two in-person keynotes, in addition to interactive LBE activations on the show floor highlighting the creativity and consumer engagement possible when brands and experiences collaborate.
"LBE really suffered during the pandemic lockdowns, but experiences have now reopened to customer delight and the sector is predicted to boom," explained Anna Knight, VP of licensing, Informa Markets.
"It's been interesting to note the increasing number of collabs between brands and LBE in recent years. We're keen to shine a light on this growing licensing category and excited to investigate its future with Licensing Expo attendees."
Licensing Expo online platform
This year's event will be supported by the Licensing Expo official online platform, available to all exhibitors and visitors pre, during and post-show, allowing them to browse exhibiting brands & IPs, see who's attending, view exclusive content and schedule meetings to take place both in-person in Las Vegas and online post-event until June 3.
The platform garnered extremely positive feedback at Brand Licensing Europe in November 2021, which reunited the European licensing community in London after a two-year break.
Anna Knight added: "Thousands of retailers, manufacturers and designers attended BLE to meet close to 200 brands, and we received really positive feedback about the importance of BLE and Licensing Expo in driving business for the licensing industry. Hundreds of deals were signed at BLE, so we're very much looking forward to bringing back Licensing Expo in-person and welcoming everyone to Vegas in May."
Register for free for Licensing Expo here.