Ketnipz, the positive pink cartoon bean, chooses Glue Creative Thinking to represent UK Licensing and Brand Collaborations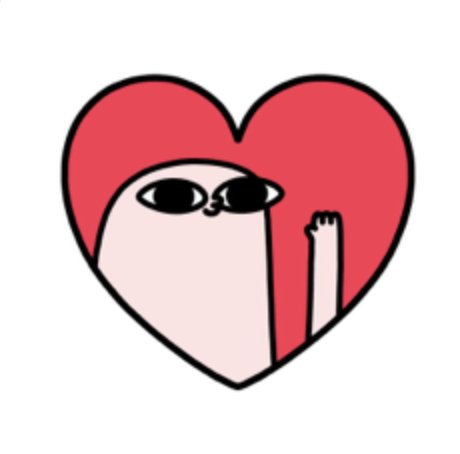 The positive pink Bean, Ketnipz, known for its friendly and relatable comics on Instagram; has announced it has tapped UK licensing agency, Glue Creative Thinking to support in expanding the good vibes.
Ketnipz, created by Welsh illustrator and designer, Harry Hambley, has over 8 million social media followers and continues to steadily grow. The platform has been used to share the encouraging adventures and relatable everyday moments of Ketnipz, helping to support the mass of followers that are hooked on what the Bean is up to.
Ketnipz has already worked with a range of impressive and globally recognisable names including the likes of Apple, Instagram, Lyft, Snapchat and Armarni Exchange. Together with Glue Creative Thinking, the two will spread Ketnipz' messages of positivity even further through relevant licensing opportunities and on-brand collaborations.
These relatable, friendly, and supportive messages are coming at a time where everyone is needing that extra word of encouragement.
Ketnipz, Harry Hambley, Illustrator
"I never imagined Ketnipz would be where it's at when I first drew the Bean! From what started as a fun expression of how I was once feeling, I've found and helped build a beautiful community that supports each other through everything. I can't wait to see this community grow and welcome more and more, and to be able to offer them fun and cool product to wear Ketnipz with the pride and admiration I read so often in the Instagram comments!"
Glue Creative Thinking, Carla Bowden, Founder & Director:
"We're incredibly excited to work alongside Harry to bring Ketnipz and The Bean's positive messages, good vibes and cute face to more people! Ketnipz's relevance and impact is only increasing, especially over the last two years. Ketnipz's friendly and open way of communicating and supporting mental health awareness has been a huge relief for its followers and we are very honoured to bring this feeling to more people."
Glue Creative are actively building Ketnipz's portfolio for licensing and brand collaborations, the agency is excited and open to speak with licensees and brands who are interested to work together.