Julie Dodsworth Taking Positive Business Approach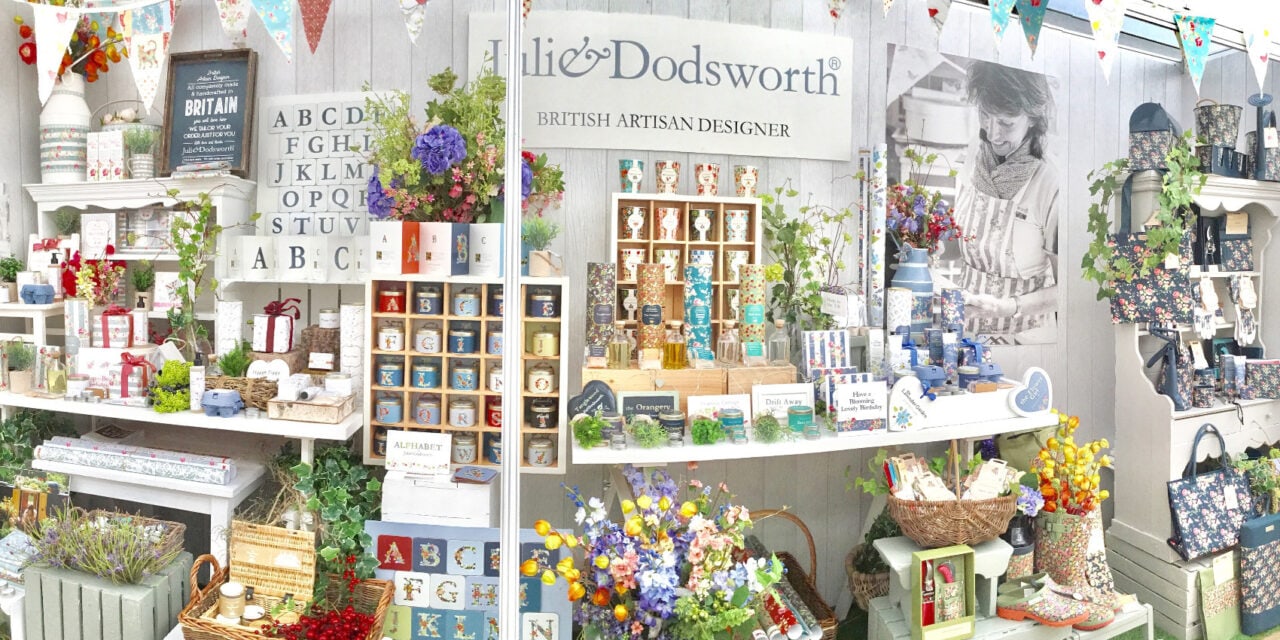 Julie Dodsworth's business is a hybrid one which combines licensing, retailing and wholesaling. She has a number of licensees and partnerships – for example she works with The Woodland Trust on a specific design range for them, whilst she also has licensing partnerships with the likes of Deva Designs.
She also creates a product range herself where she manufactures products such as soaps, hand creams and candles, which can be found at: https://www.juliedodsworth.co.uk/
She wholesales these directly to a range of retailers.
Normally she would attend shows like Harrogate and Spring / Autumn Fair to present her entire range – her own products and licensed products which she presents in an imaginative way on a themed stand and positions it as the Julie Dodsworth brand collection. This helps create momentum, develops a brand focus and is an effective way of recruiting new retailers for her products and also licensee products. This part of her business is a real added value for licensees.
Julie nurtures relationships with retailers and stays in touch with them. Without the trade show circuit she has been calling retailers and partners regularly to 'stay in touch' but she felt that she could enhance that further with this video message. It is a temporary replacement for the tradeshows and it is hoped it will help keep things moving forward.
Julie's licensing business is growing and she recently appointed Jewel Branding to represent her in the United States – this video helps there as well as it is an efficient way for Jewel to show their clients Julie's work and of course they can meet Julie. This is very much a brand shaped , created and managed by the owner/creator/artist.