Jamie and Rebekah Vardy to launch children's Books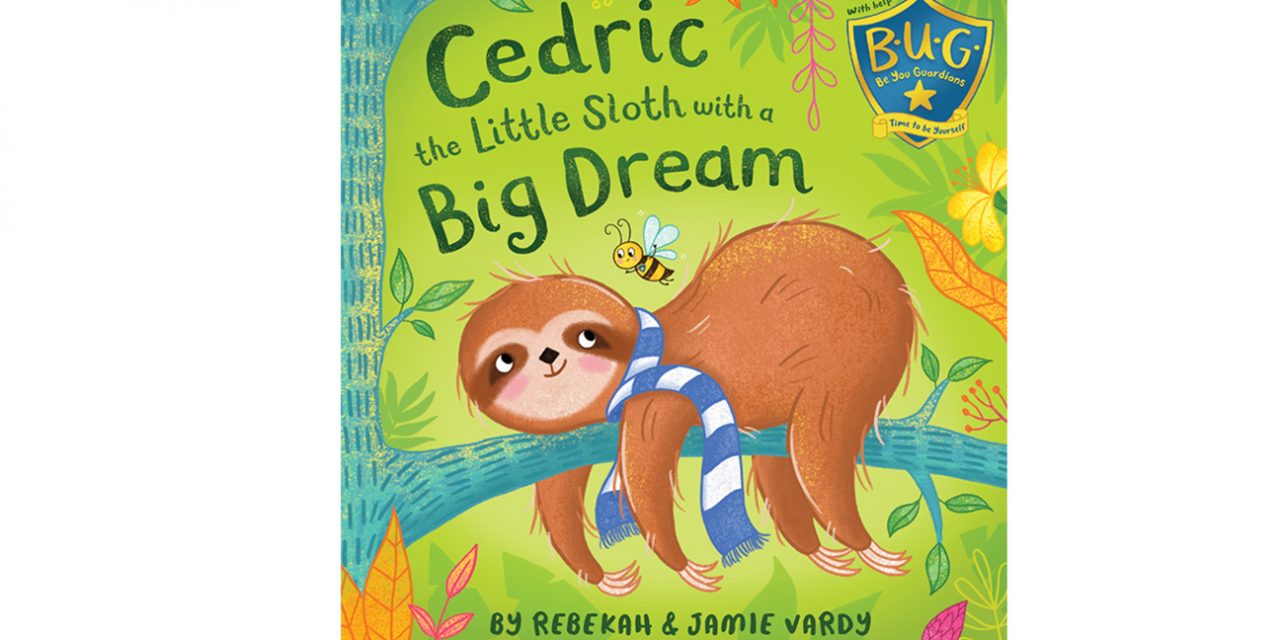 Jamie & Rebekah Vardy have inked an agreement to launch their first range of children's illustrated storybooks, with the first title going on sale around the annual occasion of World Book Day 2022. The couple wanted to develop stories based around a theme that they strongly believe in, and which will be reiterated in every title: inspiring children to be confident and happy, just by being themselves and never letting anyone tell you that you can't achieve your dreams.
Brokered by London Entertainment Inc., in partnership with the UK's number one publisher in children's Annuals, Little Brother Books (LBB), the deal sees the family-focused couple embarking upon their first storybook together. A similarly new venture for LBB, this is the first time the respected business, which has partnered with some of the UK's most sought-after licensed children's properties in recent years, has created a storybook, and with a well-respected celebrity couple.
Filled with colourful illustrated pictures, the Vardy's range of storybooks will be aimed at children aged 3 and upwards. Their first release is titled 'Cedric the Little Sloth with a Big Dream'. The Be Yourself Guardians (B.U.G.) are the central characters to each book, with every title having a different storyline and never-ending B.U.G. support. The first book telling the story of Cedric's dreams will go on sale at an RRP of £6.99.
In this first book we meet Cedric, a loveable little sloth, with a never-ending passion for football and bags of enthusiasm. Cedric dreams of joining his favourite football team the 'Rainforest Rovers' but has had it engrained in him that sloths are too slow and too sleepy to be good footballers. The Be Yourself Guardians step in to boost Cedric's confidence and remind him that he can follow his dream and join the team.
With six children between them, who range between two and 16 years in age, the couple have always guided their own children to follow their dreams, believe in their abilities and have the confidence to be themselves. Having worked with licensing agent, London Entertainment Inc., for three years, one of Rebekah's original objectives was to work on a project where she could share not only her personal learnings from being a parent, but also the values she believes in, with personal confidence being an important one of them. At home both Jamie and Rebekah read with their children and have a shared belief in encouraging children to be themselves, so they jumped at the opportunity to work together on something with an inspiring message that not only their own children could enjoy, but also by children all over the World.
Commenting on the book of which they are so proud, Jamie and Rebekah said: "Working on this book together has been a dream for us. We aren't writers but we are experienced parents, and we know which messages we care most about instilling into our children; it isn't about having to be the best or winning at everything, but is about trying your hardest, being happy and going after your dreams. We kept going over the list of topics that we felt passionate about, and we just kept coming back to the same one – just be yourself. We want children and their parents or guardians to realise that with the right words of encouragement and positive thoughts, they can achieve anything that they want to. It also means being whoever and whatever you want to be.
They conclude: "Our dream is for the Be Yourself Guardians (B.U.G.) to become identifiable characters that boost children's confidence, ease their anxieties and help them to believe in themselves through these storybooks. LBB put us together with an amazing writer and illustrator to guide us through this process. We've shown the drafts and sketches to our children throughout, so it's been a real family affair and we hope that readers love the first book as much as our family does."
Matthew Reynolds, MD of Little Brother Books added: "Its been a pleasure working on this new title and format with Jamie and Rebekah Vardy, and our editorial team. With our experience of current kids trends and the important message the B.U.G. team are sharing with kids and parents, we are certain this first book will be loved by children but trusted and respected by parents. We can't wait to see it hitting bookshelves from February 2022."