Jada Toys Brings Optimus Prime to Life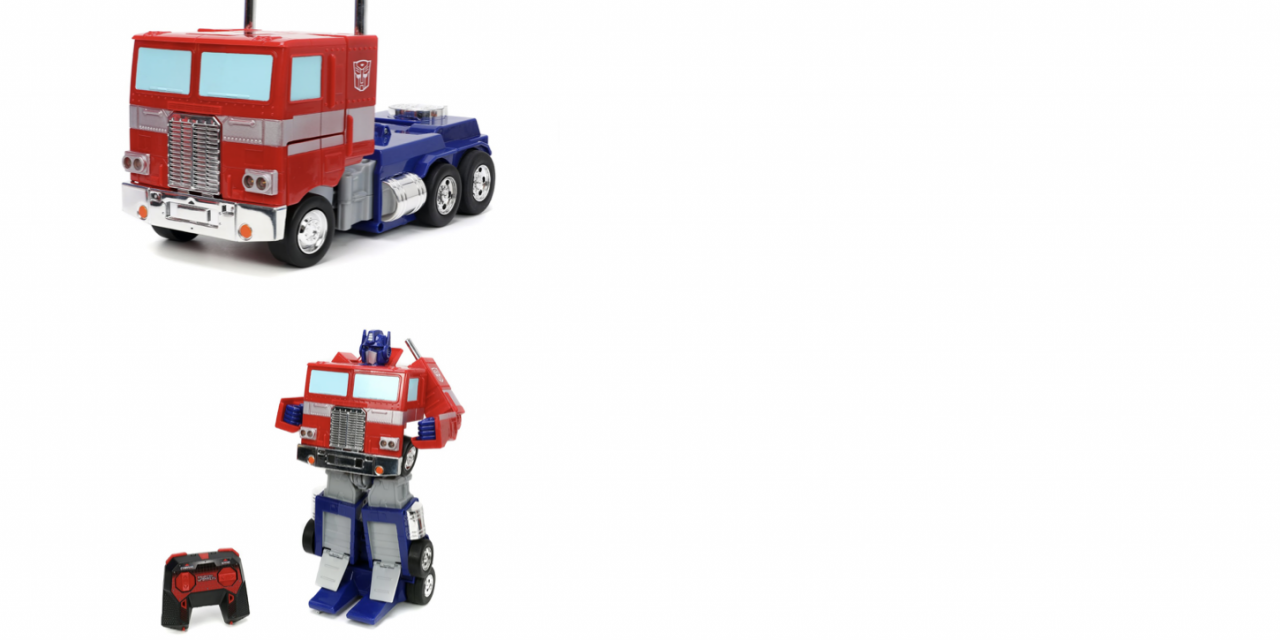 Jada Toys, a leading manufacturer of premium collectibles, has announced the launch of the interactive Transformers Converting Optimus Prime RC. This announcement marks the newest addition to the product line from the licensing partnership between Hasbro and Jada Toys.  
This new innovative item will give collectors the opportunity to experience Optimus Prime's conversion from robot to vehicle and back with just the push of a button. The RC moves forward, backward, and spins in both robot and vehicle mode. Fans of all ages can relive nostalgic childhood memories when this iconic leader comes to life right before their eyes. With intricate details including fully functioning lights and sound, detailed motors, and the iconic phrases said by Optimus Prime.
"We are thrilled to further extend our relationship with Hasbro to bring this innovative product to life." says Bill Simons, CEO of Jada Toys. "Collectors can expect a special nostalgic experience from this RC that brings the widely loved Optimus Prime character to life. Seeing the change from robot to vehicle right before your eyes feels like taking a trip back in time to experience that same joy from childhood as an adult."