Hey Duggee welcomes Ukrainian friends with The Welcome Badge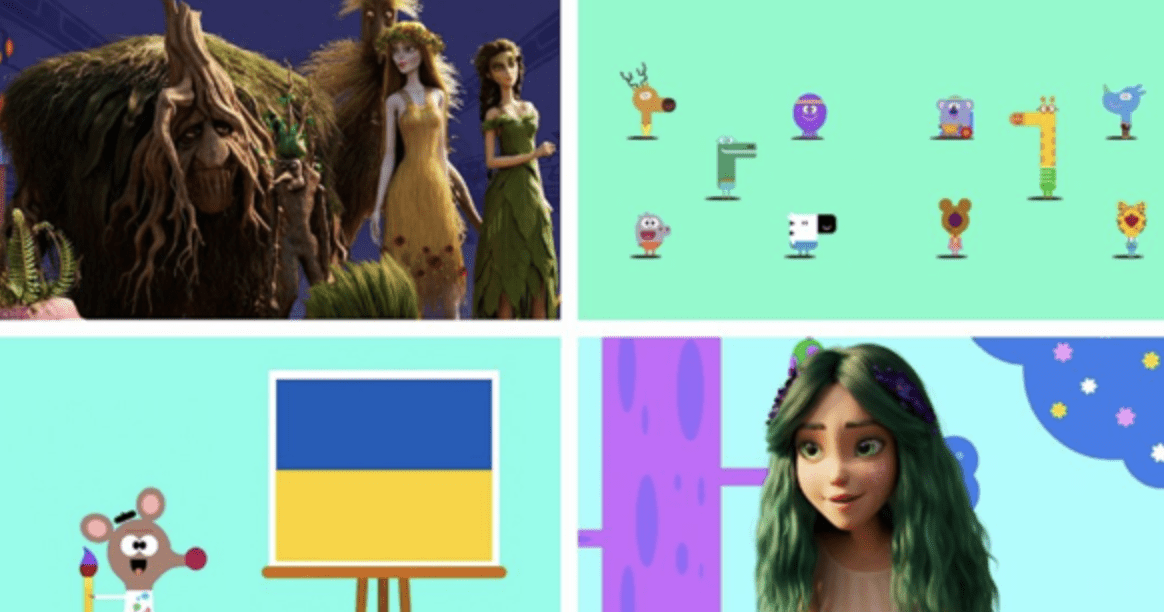 Like thousands of children at schools and nurseries around the UK, Duggee has been joined by some new Ukrainian friends. Duggee's new friends are called Mavka and Swampy the Kittyfrog, who many Ukrainian children will recognise from Mavka. The Forest Song, it has been announced.
Being from Ukraine, Mavka and Swampy speak a different language to Duggee and his friends. The language is called Ukrainian. To help them settle in, Duggee, The Squirrels and Hummingbirds burst into song. 'The Welcome Song' is complete with translations of Ukrainian phrases to help the new arrivals feel at home (and to give children here some phrases to use for a nice big welcome), along with lots of waving, something everyone understands!
The hope is that seeing some friendly faces with Duggee and friends will help make the real world new arrivals feel even more welcome, and that also helps children here saying a big Ukrainian hello to their new friends.
Hey Duggee narrator Alexander Armstrong voices the story and he is joined by children from the UK and recently arrived from Ukraine – who all sing the words of the song in their native language.
Harriet Newby-Hill, VP Marketing – Kids & Family at BBC Studios said "We are delighted to team up with Mother and Animigrad, and feel very proud that Hey Duggee is playing its part to help children coming to the UK from Ukraine feel welcome in such a charming and educational way."
This extra special episode of Hey Duggee is available across all Hey Duggee social channels: YouTube, Facebook, Instagram, HeyDuggee.com, and on CBeebies and BBC iPlayer.
Mavka and Hey Duggee were introduced by Mother, as part of its Friendly Faces project. Felix Richter a Partner at Mother London added: "Collaborating together on this project to help thousands of children see the value of friendship, across language barriers, has been an absolute privilege."