Hello Kitty Announces Mattel Collection as Part of Winter Lineup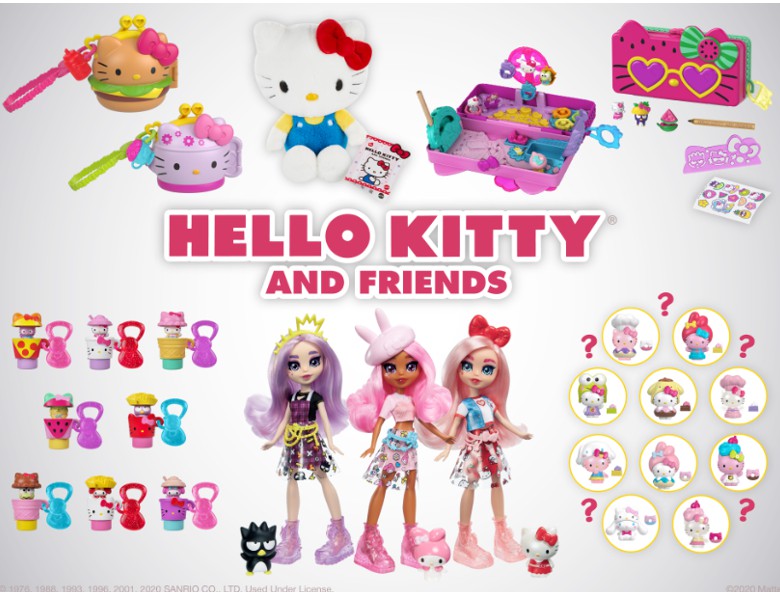 Sanrio has partnered with Mattel to launch a Mattel toy and accessory collection featuring popular characters – Hello Kitty, My Melody and Badtz-Maru will be available at Amazon and Smyths in the UK starting from January 2021.
This never-before-seen collection taps into nostalgia and includes a supercute doll line,featuring fun characters with fantastical touches and fashion accompanied by Hello Kitty and Friends for even more storytelling opportunities; playsets with fan favorite characters; surprise elements; fun collectibles; and must-have stationery for all Hello Kitty and Sanrio fans. ​
"This collection offers Sanrio fans a whole new way to experience the brand in a fun and entertaining way," said Jill Koch, SVP of Sales and Business Development at Sanrio, Inc. "Over the past 60 years, Sanrio has cemented a legacy built on the foundation of Small Gift, Big Smile and this collection with Mattel encompasses that so well."
Silvia Figini, Chief Operating Officer Sanrio – EMEA, India and Oceania, Mr Men – Worldwide, continues "The toy range will be an amazing combination of both cuteness and freshness and we are sure consumers will be excited: both young girls and their mothers will love spending time together playing with the tiny accessories and the surprise collectibles".
The Mattel x Hello Kitty and Friends line evokes Sanrio's heritage, while tapping into emerging trends – like colour reveal surprise, encouraging fans of all ages to play in new ways, collect them all, accessorize, and gift.