HEAD-licensed padel sports training center launches in the Middle East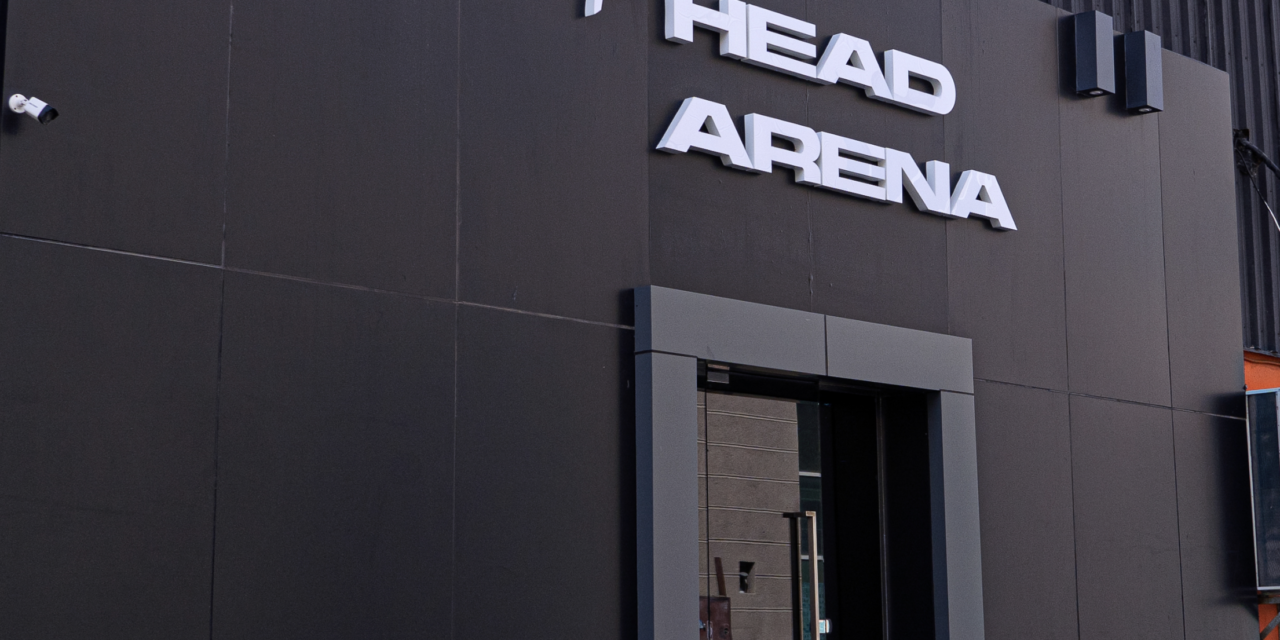 Venture Capital and Building Group, Xische Ventures, in partnership with global sports brand HEAD, announce the launch of the first HEAD-licensed padel sports training center in the Middle East. The club will officially be open to the public on February 21st, 2023 in Abu Dhabi, encompassing a training academy, certified coaching programs, professional padel courts, memberships, a juice bar, a retail/pro-shop store, and its own competition team #TeamHeadArena. It will be the first high-performance team in the capital.
Located in Musaffah, the 2200-square-meter space will feature five padel courts and one VIP court for private bookings. The courts can hold up to 24 players at one time and will host competitions that are set to reach 100 people. Alongside the courts, there is seating space for spectators to watch the games, with a total of 50-60 in capacity. The arena will also be home to a HEAD PRO SHOP, an exclusive outlet retailing soft and hard goods, accessories, shoes, and an array of apparel.
Players will have the option to rent courts with rates starting from AED 300. Other services include private and group coaching for kids and adults, starting from AED 350 per session. HEAD ARENA membership packages will be on a monthly and six-month basis, starting from AED 795 per month. Members will receive access to unlimited 90-minute bookings of the courts, free racquet rental, daily matches, a clinic session of 90 minutes once a month, special discounts, as well as a complimentary merchandise pack.
"We are beyond excited to launch the first-of-its-kind HEAD licensed club and academy here in Abu Dhabi. It is our pleasure to welcome everyone in the community to visit, train, learn, and enjoy all we have on offer. Our mission is to create the best experience for each guest, and provide true quality sportsmanship," said Ravi Menghani, Managing Partner – Sports Vertical, Xische Ventures.
"We are thrilled to partner with Xische for our first HEAD Arena in Abu Dhabi, as they have proven their innovative vision and ability to not only find the perfect partner and location, but also to manage the arena to align with our high standards at HEAD, as one of the leading sporting goods companies in the racquet sport industry. We look forward to the grand opening and hopefully expanding to more locations throughout the GCC region," Giuseppe Faranna, Vice President Licensing at HEAD Sports GmbH.
The current opening in UAE is set to be the first in the GCC market by Xische and HEAD, through the distinct partnership agreement. Xische plans to launch 10 racquet arenas across the MENA region by 2027, set to open two more arenas this year. As part of the development plan, the goal is to bring the HEAD ARENA brand to all major cities and make it the most prominent "destination sports club".