HARI Ramps Up Raft of Deals for Animated Comedy Adventure Series Mystery Lane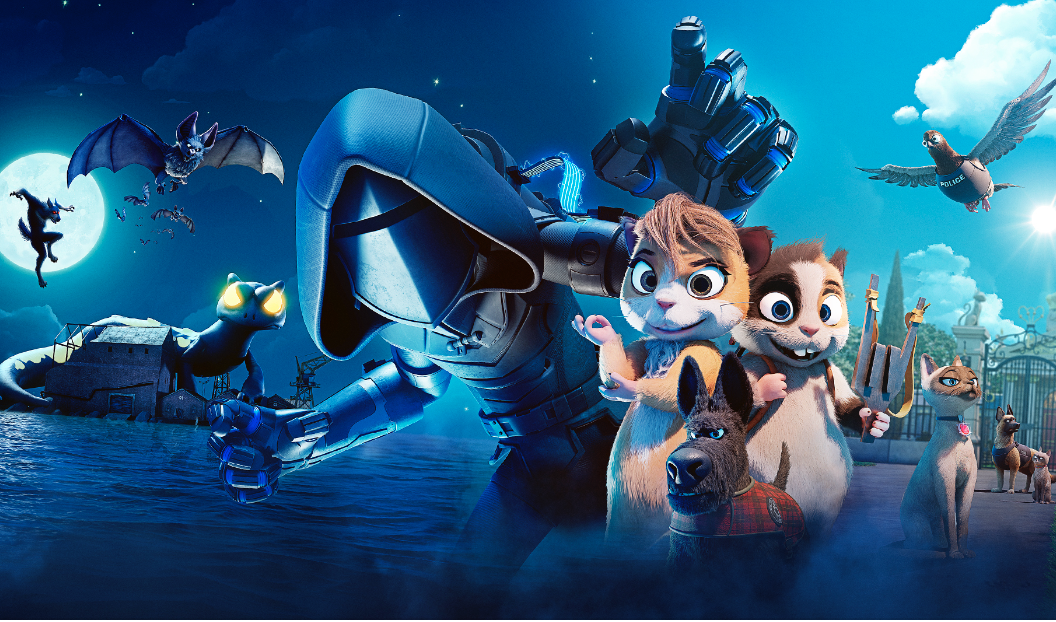 Renowned animation studio, France-based HARI, announces a series of deals for 130 half hours of its 3D CGI animated classic series 'a la Scooby Doo meets Sherlock Holmes' Mystery Lane.
The investigative comedy adventure series targets kids aged 6+ and their families and comprises 26 x 22 minute episodes.
For the first time, Mystery Lane is set to hit screens in China via a strategic deal, crafted in partnership with Paris-based Midolala, with Youku Kids (a subsidiary of Alibaba Group), who have picked up the exclusive video-on-demand (VOD) rights.
European public service broadcasters including Rai (in Italy), YLE (in Finland), NRK (Norway) and TV3 Catalonia (Spain) have also acquired the free-to-air rights for the series.
Mystery Lane will be hitting Rai Gulp (as well as Rai Play freeVOD offer) and YLE in December 2023, NRK in March 2024, TV3 Catalonia's Super3 channel in January 2024, and Youku in 2024.
The series is set in London, where Clever, a young hamster with extraordinary analytical abilities and her little brother Bro lead investigations. Will they be able to resolve the most unusual cases, ones that baffle even Scotland Yard? The new classic à la Scooby Doo meets Sherlock Holmes contains mystery, action, suspense and fun, packed in feature-quality CGI animation, with sophisticated storytelling that aims to captivate kids and families globally.
The series is currently airing on public service broadcasters France Televisions' France 4 and Okoo (where it went straight to the top five!), ABC (Australia), SVT (Sweden), RTS Kids (Switzerland) and Telequebec (Quebec).
It also airs on ITV in the UK and Disney Channel/Disney + in Germany (where it is out performing the channel average!).
Mystery Lane has also received a prestigious Pulcinella award.
The series was created by executive producers and co-founders of HARI Josselin Charier and Antoine Rodelet.
HARI's head of sales, Sophie 'Kido' Prigent: "Since launch, the show has performed amazingly in markets across the world, and received critical acclaim from national cultural media. We've also had incredible feedback from parents and fans. Such a prestigious array of partners is something we are immensely proud of, and will propel the series to global fame!"
Josselin Charier says: "As kids, we loved the character of Sherlock Holmes, and we wanted to offer youngsters an investigative series with an atmosphere as mysterious and striking as Scooby-Doo but with sophisticated twists and discoveries a la Conan Doyle. It's this mix of detective work, suspense and comedy, all coming together in feature quality CGI, that makes the show unique."
Rai Kids' head of acquisitions, Annalisa Liberi, says: "For us, with Clever and Bro, it was love at first sight! High quality animation, fantastic looking characters, appealing storytelling and funny dialogues. We're looking forward to the two young hamsters bringing their detective adventures to Rai Gulp and Rai Play, where they will be among the best animated titles the platforms have to offer."