Halloween All Dressed Up from Rubies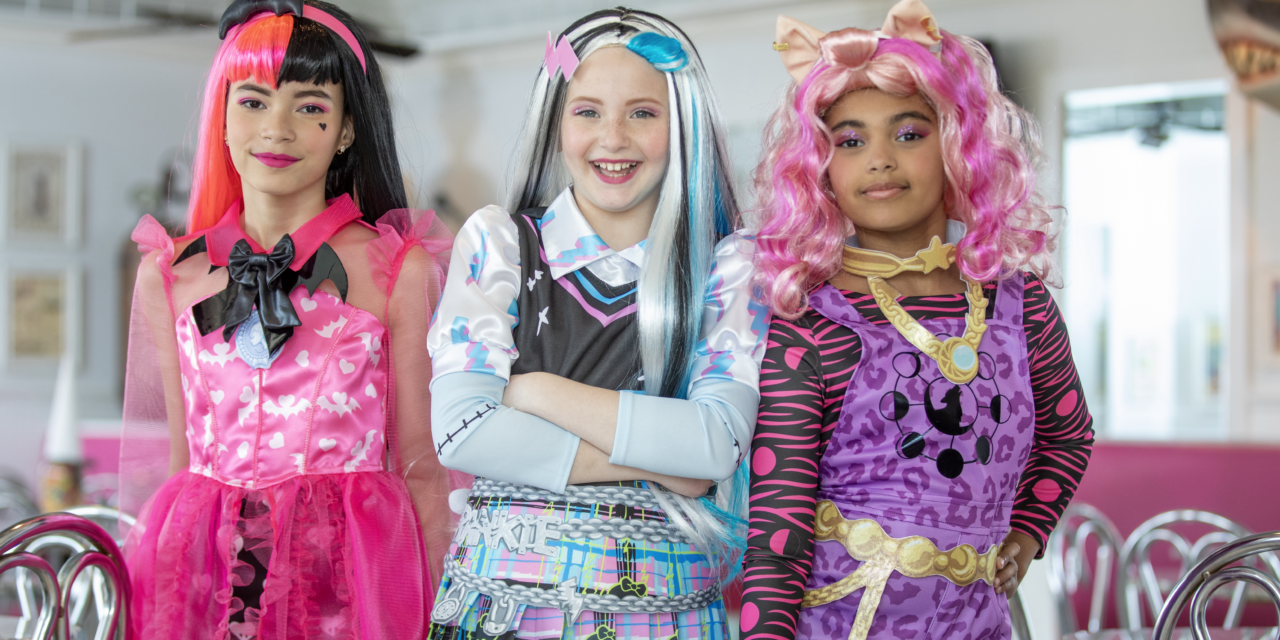 The thrilling thirty-first is drawing closer and closer… and Rubies have everything you need to get all stocked up for a Halloween like never before!
Well known for their extensive licensed portfolio, Rubies also has a wider range of themed costumes and accessories available for Halloween. With everything from classic horror characters such as Witches, Vampires and Ghouls to an enchanting Princess range, Rubies have everything for the spookiest season of the year.
If you are after the biggest and best licensed products, Rubies is the leader in licensed horror costumes and accessories. They offer the major brands and names in pop culture, including the biggest hits from 2023 with Wednesday, Gabby's Dollhouse and Monster High. On top of this, their stable of the world's most popular brands make for big hits with consumers including Star Wars' Darth Vader, Marvel's Spider-Man and DC Comic's Batman, Joker and Harley Quinn.
The Netflix sensation Wednesday is set to be a seasonal sensation as the 'must have' Halloween costume off the year, along with adult Barbie styles. Get set for more recreations of that TikTok phenomenon dance with the famous Rave'N dress and if dancing isn't your style, then there's always the iconic school uniforms for kids and adults. Accessories include wickedly cool wigs, and an ingeniously designed magnetic Thing shoulder sitter!
Building off the phenomenal year of Barbie in 2024, Rubies continue to expand their Mattel properties by launching their hotly anticipated Monster High™ costume and accessory range in time for peak season 2023.
With a successful relaunch of the franchise through new media content, including a movie release, series and more, the new dress-up designs support the Monster High ethos to embrace your "freaky flaws". Favourite characters like Clawdeen Wolf, Draculaura and Frankie Stein are available in standard and deluxe editions with matching wigs. The officially licensed costumes will have wide appeal with young fans, especially for Halloween, due to the strong fashion led franchise identity, as the teenage children of legendary monsters are back for a new generation!
Rubies are excited to launch the officially licensed M3GAN dress-up costume, inspired by the terrifying android doll of the already cult-favourite 2022 Universal Pictures film.
With everything a fan needs to become the robot doll, including a swing-style tan dress with attached striped sleeves and a bow on the front, the costume is available in both children's and adults' sizes, so anyone can get dressed up as the horror icon! Also available from Rubies are prop weapons, wigs and tights to complete the look.
Becoming a commercial and critical success, the film and title character M3GAN took off over social media, with fans going crazy for the campy blend of humour and horror, satirical elements and performance. The plot follows the eponymous artificial intelligence doll who develops an overly protective personality towards a young orphan and will stop at nothing to protect her.
From robotic dolls to animatronic horror mascots, fans across the globe can't wait to watch the brand-new live action Five Nights at Freddy's film, based off of the phenomenally popular game series that took Tiktok by storm. Rubies already have a wide array of FNAF costumes and dress-up from child to adult sizes, so make sure to get stocked up in time for Halloween! With the iconic mascots like Bonnie, Chica, Foxy and Freddy himself, these costumes are tipped to be one of the most popular ranges for Halloween 2023, with the blockbuster set to be released on 27TH October.
Costumes for couples' will be a no brainer, as Rubies expects to see the duos dressed up for the biggest fancy-dress occasion of the year as their Exercise Barbie and Ken set from Mattel. These stylish and retro styles are perfect for a Halloween following a Barbie-licous summer!
You can also support your Halloween offering with a wide range of officially licensed Kidrobot plush collectibles, featuring characters like Freddy Krueger, Jason Voorhees, Gremlins and Wednesday, perfect for any horror fan!