Grand Opening of Miffytown Brings the Beloved Bunny Miffy to Williamstown, Kentucky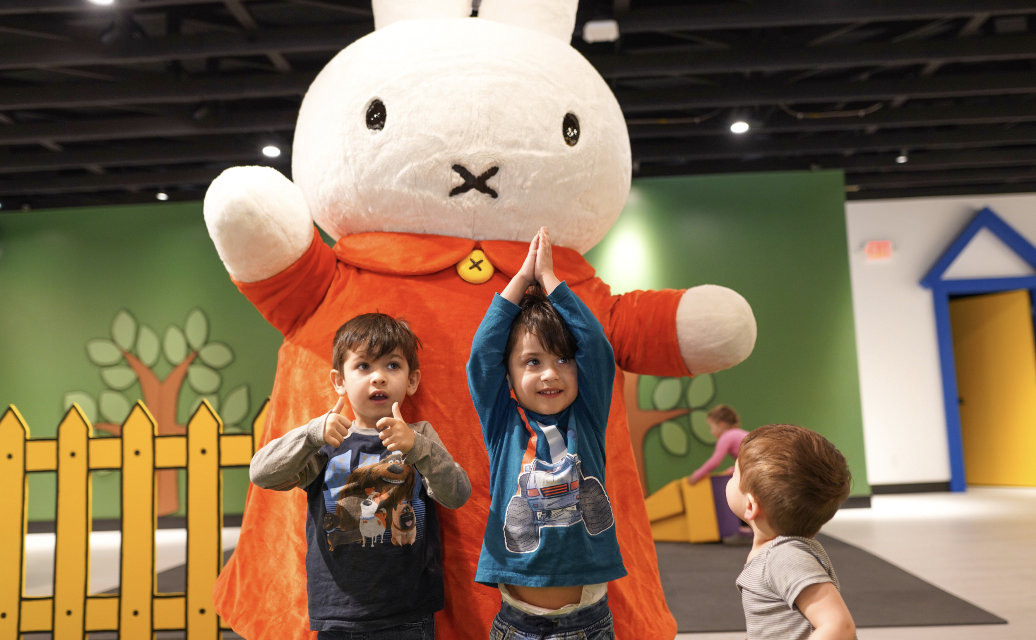 Miffytown, an interactive experience born from the beloved children's books featuring the adorable Dutch bunny, Miffy, created by Dick Bruna, is set to open its doors in Williamstown, Kentucky on February 23, 2023. Loved by old and young alike, Miffy is featured in books, TV, and other media across the world in dozens of languages. Hans Philippo, a Dutch native and local entrepreneur, grew up with Miffy and her stories, and he is thrilled to find an opportunity to bring the character to his community.
Miffytown is an immersive attraction designed for kids and families featuring a play area, gardening experience, story time, interactive activities, and a gift shop. "We are overjoyed to bring some of our heritage to the area with this unique experience and chance for visitors to enjoy a piece of Dutch culture," said Philippo. "Children and adults across the world have a love for Miffy, and we are excited to share that with visitors to Miffytown. I hope it sparks as much joy for the children who visit as it did for me when I was growing up."
Activities begin at 1:00 pm EST with a ribbon cutting by Hans Philippo. Visitors can join in the grand opening festivities that will include interactive activities and crafts, giveaways, photo stations and the opportunity to meet Miffy herself as a costumed character. Located on Main Street, Miffytown is at the center of the charming downtown Williamstown area, where visitors can spend their evening after a day of enjoying their Miffy experience.
"This wonderful collaboration enables Miffy to reach a new community while creating a unique space for existing Miffy fans to experience her world within their own," said Marja Kerkhof, Managing Director at Mercis bv, Miffy brand's worldwide licensor. "We are very excited about this partnership and the delightful fun that Miffytown will bring to its visitors."
Miffytown brings to life the bright, colorful illustrations and simple sincerity found within the original Miffy artwork. Miffy navigates the world with a keen sense of curiosity and unbridled optimism as she, her friends, and her family embark upon new adventures of discovery. Children will enter a world where they are encouraged to explore, imagine, and play. The interactive garden area will have seeds and bulbs that children can plant, then take home and watch them grow.
Storytime and episodes of the Miffy children's television show will be featured daily, giving children the chance to hear more about Miffy and her friends while learning about colors, shapes, and numbers as well as timeless life lessons.