Gino D'Acampo Offers 'A Pizza My Heart' at ASDA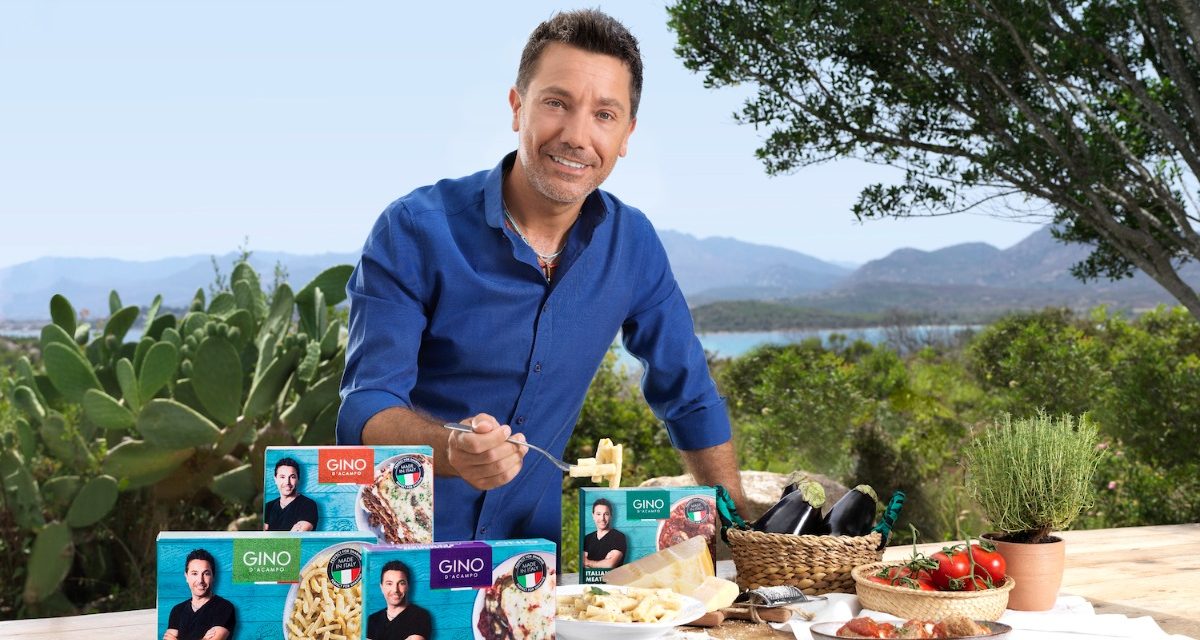 Gino D'Acampo, has partnered with ASDA to launch a new range of chilled ready meals, organic Italian store cupboard essentials and a frozen offering of Italian classics. 
Inspired by his Nonna Flora and his up-bringing in southern Italy, Gino's recipes have been passed down through generations. Many of them are favourites in the D'Acampo household, enjoyed by his children Luciano, Rocco and Mia. Families up and down the UK will already know and love these recipes having seen them in Gino's restaurants, bestselling cookbooks and popular TV series. ASDA is now helping everyone to enjoy a slice of Gino's Italy at home!
Gino's first to grocery market, range of high-quality Italian staples, means families have everything they need to cook Italian classics, from scratch, at home. The range includes all the basics, from different types of pastas, pulses and sauces to exciting additions like 'Nduja paste and Nocellara olives.
Also first-to-market, chilled ready meals, offer families quick and easy ways to enjoy Gino's taste of Italy at home. Customers can choose from D'Acampo family favourites; like, Mamma's Chicken Risotto, which Gino's mother cooked for him every week and spicy wood-fired Neapolitan pizza with 'Nduja Sausage, buffalo mozzarella pearls, spicy salami and roasted pepper strips which is a nod to Gino's 30 years of experience perfecting the art of pizza-making since he was a young boy in Naples. Finally, a unique antipasti platter featuring a selection of Italian cured meats and cheeses, which is both ready-to-eat or can add flavour to Gino's recipes cooked at home.  
The frozen range includes starter, main meal and dessert options, all produced in Italy. Families can enjoy the full Gino experience in the comfort of their own home. The range of delicious Italian favourites includes ice-cream produced in the mountains of northern Italy, with mouth-watering flavours like Crema Fiorentina, which is a custard flavour with an amaretti biscuit crumb, lemon with limoncello syrup and Gianduia (chocolate flavour and hazelnut).
Duncan Cross, Senior Director, Meal Solutions and Frozen Foods at Asda comments: "We are so excited to be partnering with Gino D'Acampo to launch over 60 new products across three different ranges. We know families will enjoy having a unique way to experience Gino's family-inspired Italian recipes, to suit any occasion, whether it's home-cooking comforting Italian favourites or treating their loved ones to a three-course Italian feast."
Gino D'Acampo says: "For me, life is about two things: family and food. I can't wait to share my passion for family-cooking and Italian food with ASDA customers. These Italian recipes, which have been inspired by my family, are delicious and truly stand the test of time!"
Gino D'Acampo's new range launches in ASDA stores and online, from September.