G FUEL MoonPie Will Crash to Earth On June 24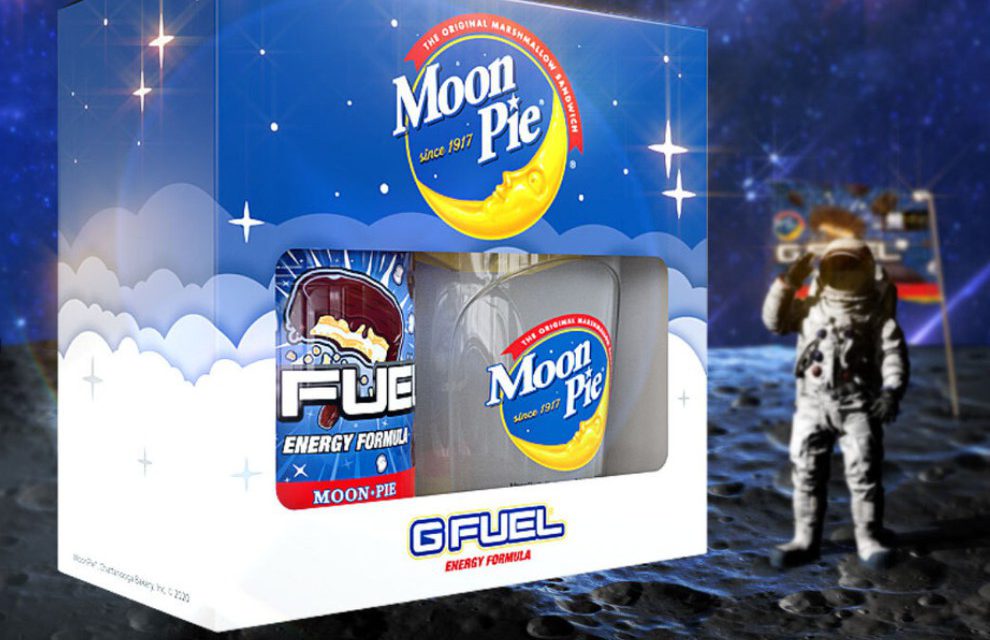 G FUEL, The Official Energy Drink of Esports, has announced it has joined forces with Chattanooga Bakery, Inc. to launch a G FUEL MoonPie flavor on June 24th. G FUEL joins a carefully curated group of best-in-class partners to expand MoonPie brand to new product categories. MoonPie and G Fuel were brought together by MoonPie's Licensing Agency, Lisa Marks Associates (LMA).
G FUEL MoonPie will be available for sale in intergalactic 40-serving tubs and limited-edition collectors boxes, which include one 40-serving MoonPie tub and one 16 oz MoonPie shaker cup, at gfuel.com on June 24th. The first 1,000 orders of G FUEL MoonPie collectors boxes will include a special surprise from MoonPie.