FUNKO'S HELLO KITTY® POPS! WITH PURPOSE ITEM IS AVAILABLE NOW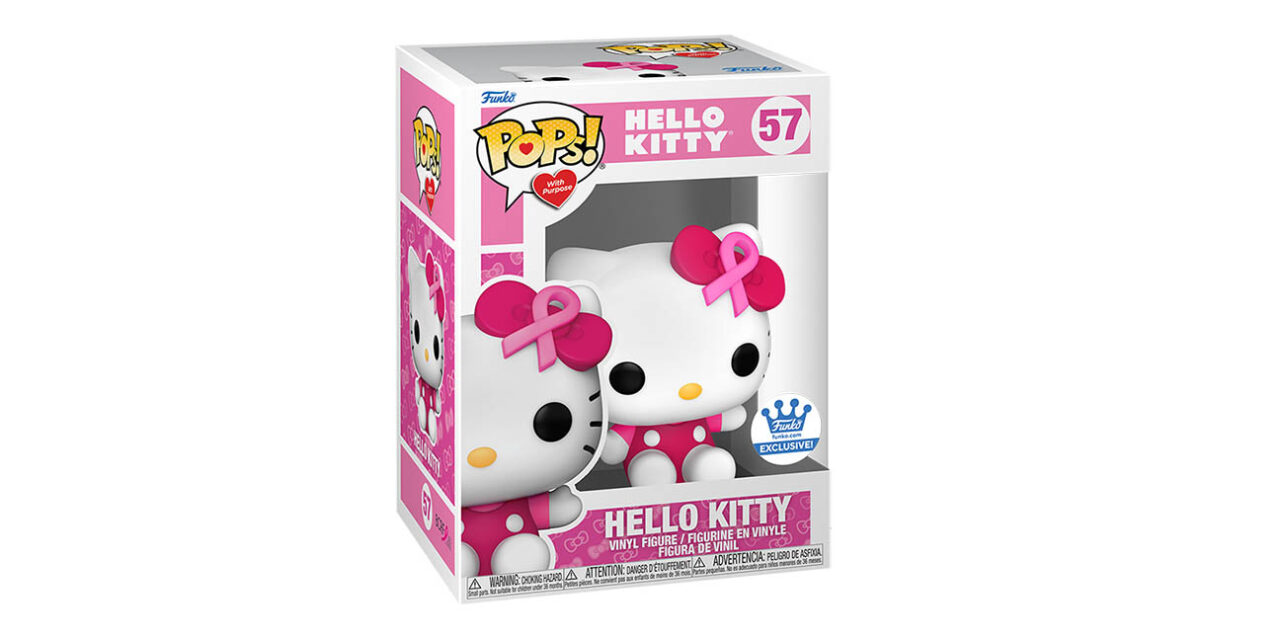 In recognition of Breast Cancer Awareness month, Funko has released a limited-edition Pops! With Purpose Hello Kitty® item. For each Pop! sold, Funko will donate $10 to support BCRF's mission: to prevent and cure breast cancer by advancing the world's most promising breast cancer research. 
BCRF has been a Funko Cares partner for more than three years, and Funko donations have thus far funded over 1,500 hours of critical research.
Introduced in 2018, the Funko Cares Program has helped the company give back to the community through monetary and product donations. Pops! With Purpose, launched in 2021, has expanded Funko's collaborations with new and existing philanthropic organizations.
Funko has previously partnered with Make-A-Wish®, It Gets Better Project, Operation Homefront and more.
Fans can find out the latest on Funko's Pops! With Purpose initiative by following Funko on Instagram and Twitter at @OriginalFunko.