Frida Kahlo X Ekelund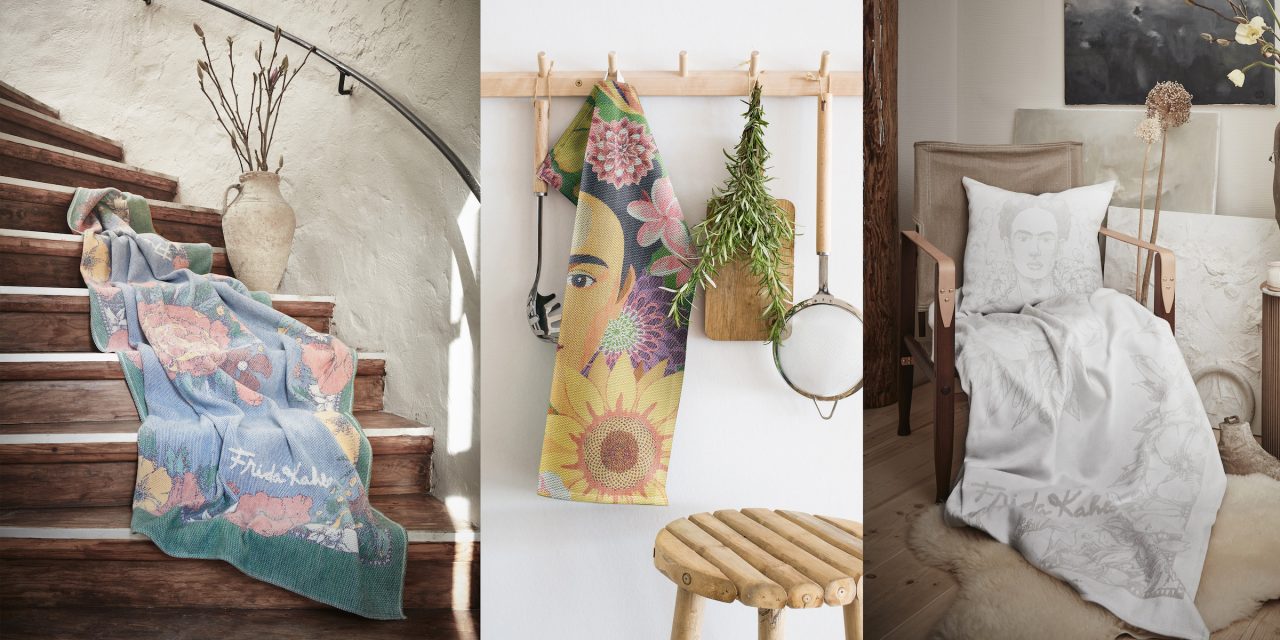 Barcelona based Art Ask Agency has announced the latest hot news on Frida Kahlo. 
The Frida Kahlo licensing program continues to grow and Art Ask Agency are pleased to announce the launch of the officially licensed Frida Kahlo x Ekelund collection using organic cotton and environmentally certified textiles.
Global traditional Swedish heritage brand Ekelund have designed a full collection of textiles for the home made with the highest quality weaving techniques. Ekelund have been master weavers since 1692 and selected the Frida Kahlo brand to complement their own brand values and celebrate all women across the world.
The range includes over 15 different SKUs based on 6 designs including kitchen towels, cushion covers, adult and baby blankets, appealing to a wide segment of consumers. Products are currently available on Nordicnest.com and Ekelund's own web store and will soon be distributed through many more channels.
Ekelund have invested in a substantial marketing plan using tailored content and news about the collection has been published in some of Sweden's top lifestyle magazines such as Amelia.
"As a customer myself, of the beautiful and high-quality home textiles that Ekelund produces, I am very proud to start this collaboration. Elegant and stylish designs to enjoy that are treasures in any home."– Maria Strid, Owner Art Ask Agency.
"Our textiles are created with joy and passion – just as the iconic artist Frida Kahlo created her art. Frida Kahlo's strength, perseverance and her fearlessness to follow her own will has become the inspiration for this collection. A collection created with a purpose to highlight the strength, value and rights of all women." – Ekelund marketing manager.