Frida Fashion Launch at Medicine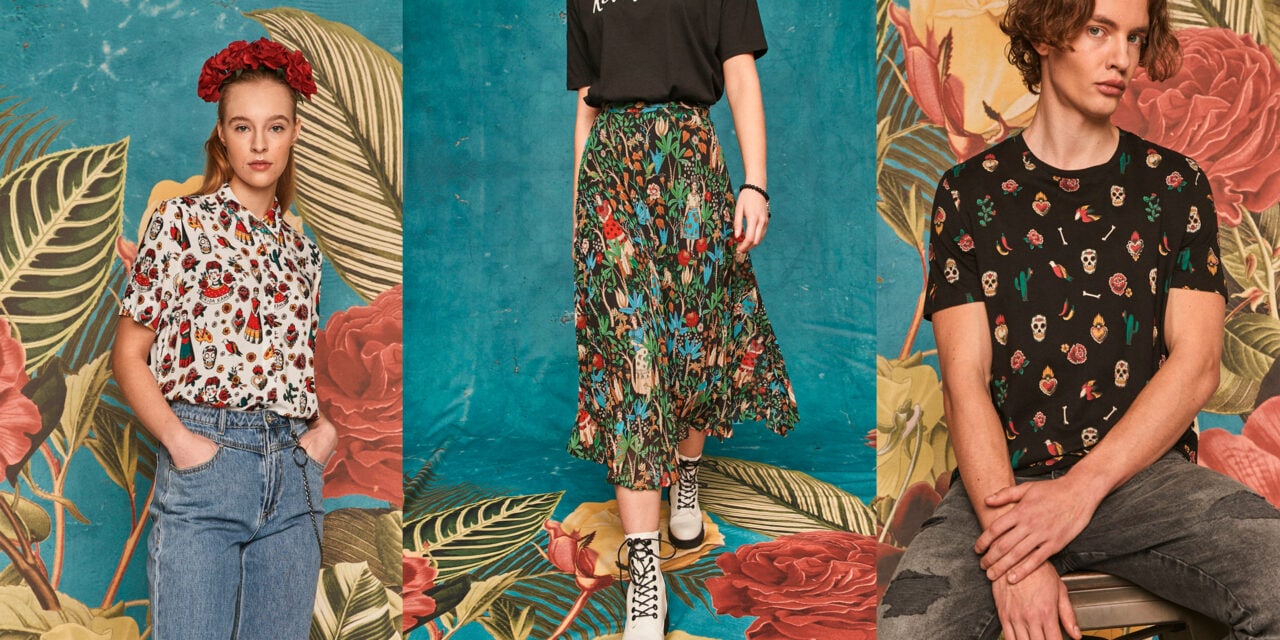 Art Ask Agency announces the latest Frida Kahlo licensed apparel collection, in partnership with UK licensee Park Agencies.
Across nearly 1000 stores in Poland, Russia, Slovakia, Ukraine, Belarus and online the Frida Kahlo collection was launched this week at Polish fashion retailer Medicine.
Over 20 SKU's are available ranging from T's, blouses, denim jackets, skirts and airy dresses to scarves, socks and wallets. For Him and Her. The collection is full of strong colours and distinctive patterns married with impactful Frida Kahlo statements and text.
"This has been one of my favourite collections of 2020/2021! By designing different pieces inspired by Frida's unique folk art, we can make sure her iconic style and image lives on. I love every piece!" – Deepal Parmar, Licensing Manager, Park Agencies Ltd.
"It is hard not to recognize the Mexican painter Frida Kahlo. Dark eyebrows and red lips are elements of her image that ensure that her character never loses its expressiveness. This is also what the new Medicine collection, inspired by her art, is like – it is impossible to pass by it indifferently. Express yourself!" – Medicine fashion buyers.