First licenses for G2 Esports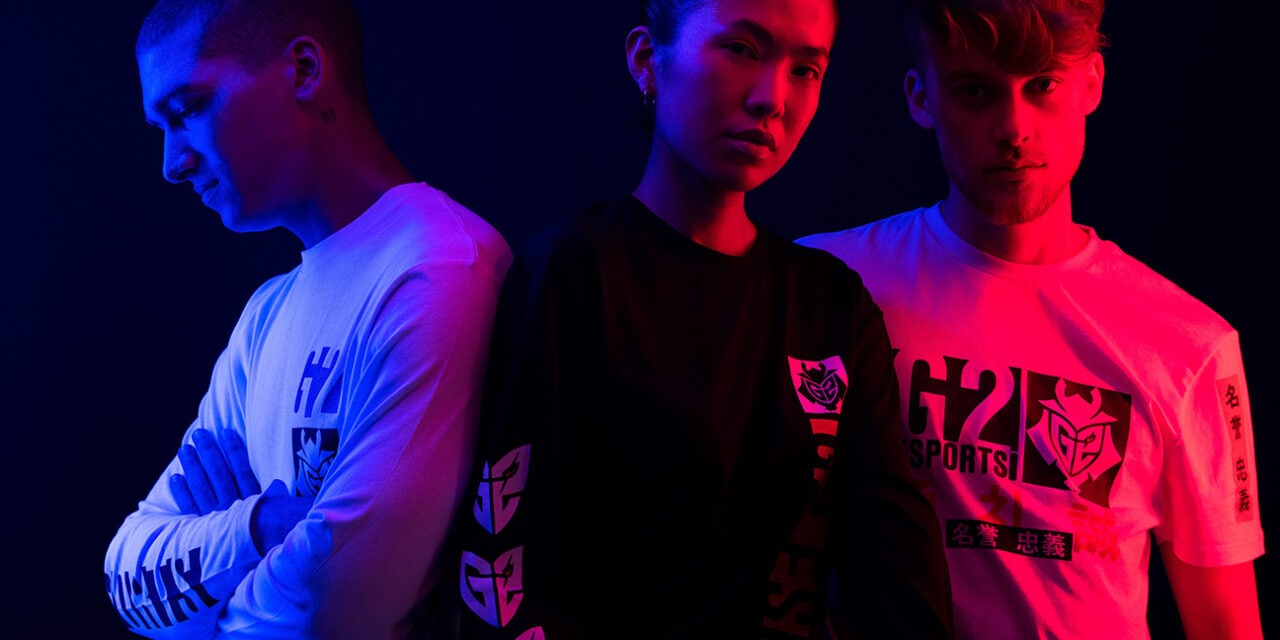 Brandgenuity has announced that it has secured the first three licensees for G2 Esports. One of the leading entertainment brands in esports, G2 dominates in creating entertaining content across every major social media platform and is home to some of the best competitive players in the world and the biggest personalities in gaming. G2 is building momentum in licensing to excite fans with a breadth of badge wear and consumer products on a global scale. Each licensee will embody the energetic, brazen and bold style and spirit of G2.
Difuzed has joined the G2 Army as G2's first new lifestyle apparel licensee, producing multiple drops of bold streetwear styles. Each product drop will be available in the newly relaunched G2 ecommerce store at key occasions throughout the year, providing fans with continuous excitement and seasonal new product. Difuzed will bring vibrant style to G2's striking look for an apparel program that gives the G2 Army a new way to show off their fandom.
The Koyo Store will produce a range of collectible logo and player cards, pins, keychains and coins for fans to engage with their favourite team gamers and the iconic G2 Samurai mascot. The limited-edition collectibles will be available through The Koyo Store website as well as specialty stores throughout Europe, North America and Australia.
Merch Management rounds out the trio of first licensees. Merch Management will produce a print on demand apparel range for Merch by Amazon, to further extend G2's apparel program on a platform that continues to grow across key global markets and as a leading fashion retailer. In the UK, Amazon is the number 2 fashion retailer, signifying its strength and scale in the fashion space. G2 will also leverage Amazon's Kindle direct publishing platform to offer a range of notepads, colouring books, journals and sketch books. Products by Amazon will be available to purchase in the US, Canada, UK, Germany, France, Italy and Spain.
"No other esports organization is currently set up to take advantage of the power of their brands like G2 is right now. With the addition of these three licensing partners, G2 will be in prime position to create some amazing collaborations for our fans to enjoy," said Carlos Rodrigues, CEO & Founder, G2 Esports.
G2 recently relaunched their ecommerce partners in Europe and North America to help meet growing global interest in the brand. Alongside their own retail relationships, licensees will utilise these new sites as the main ecommerce destination for G2 licensed product to ensure a broad distribution to maximize customer reach.
"We are thrilled to be launching our program with these three partners, who will bring their expertise, unique design language and distribution to bear," said Teri Niadna, Managing Director, Brandgenuity Europe. "This brand has everything we look for to build a great licensing program: double-digit growth trajectory, a distinctive personality and truly passionate fans."
Other categories for expansion include lifestyle apparel and accessories, gifts, interactive, collectibles, collaborations and experiences.