Finsbury add new Baileys Chocolate Bars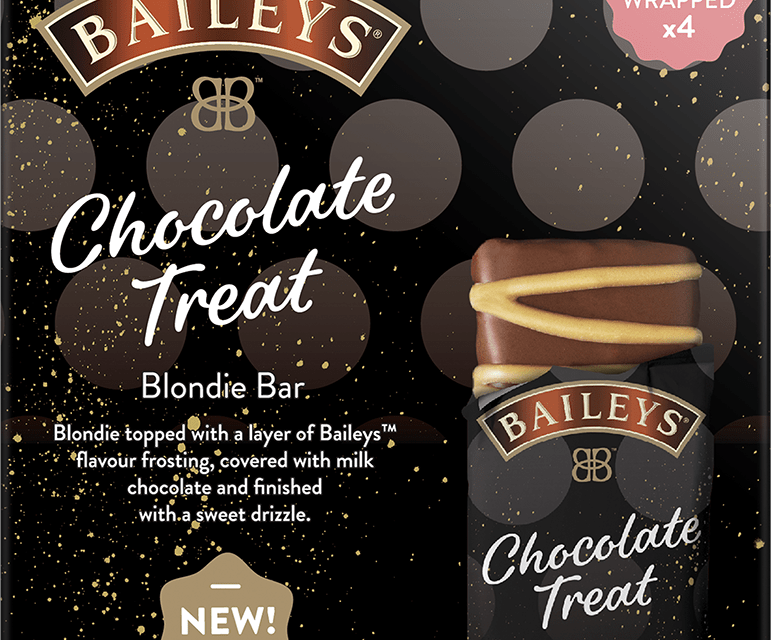 Finsbury Food Group in the UK, n partnership with Baileys is launching a new Chocolate Treat Blondie Bars. The new Baileys Chocolate Treat Blondie Bars can be found in Sainsbury's, Tesco, Asda and Co-op.
The new Chocolate Treat Baileys Blondie Bars have a yummy blondie sponge filling, topped with traditional Baileys tasting frosting, wrapped in a thick layer of milk chocolate.
The Chocolate Treat Baileys Blondie Bars are the latest addition to Baileys range of adult-only cakes, made with leading cake manufacturer Finsbury Food Group. The range also includes the Baileys Hot Chocolate Freakshake, Baileys Salted Caramel Cupcakes, Baileys Chocolate Yule Log, Baileys Strawberries and Cream cake and the most recent Baileys Marble Cake.