Finalist Projects Announced for the 2022 ATF IP Accelerator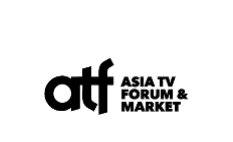 The Asia TV Forum and Market (ATF) announced the finalist projects for its inaugural IP Accelerator, sponsored by and organised in partnership with 108 Media and the Southeast Asia Audio Visual Association (SAAVA).
108 Media is a fast-growing global media investment firm based in UK and Singapore focused on emerging markets and cross-cultural content solutions with 7 offices across the globe. It was recently in the limelight for financing, co-producing, and developing a new live-action supernatural action series, Nightshade with showrunner Neil Marshall whose credits include Hellboy, Dog Soldiers, and Game of Thrones as well as co-financing and co-producing the Inspector Singh investigative series with global streamer Britbox which is seen to be the largest budget television project in the Southeast Asian region.
The Southeast Asian Audio-Visual Association (SAAVA) is a non-profit organization that seeks to unify content producers from the region.
The following finalist projects were selected from a total of 101 submissions: