Fab Dab Do collaborates for the first time to launch new Thelwell pony t-shirt painting craft kit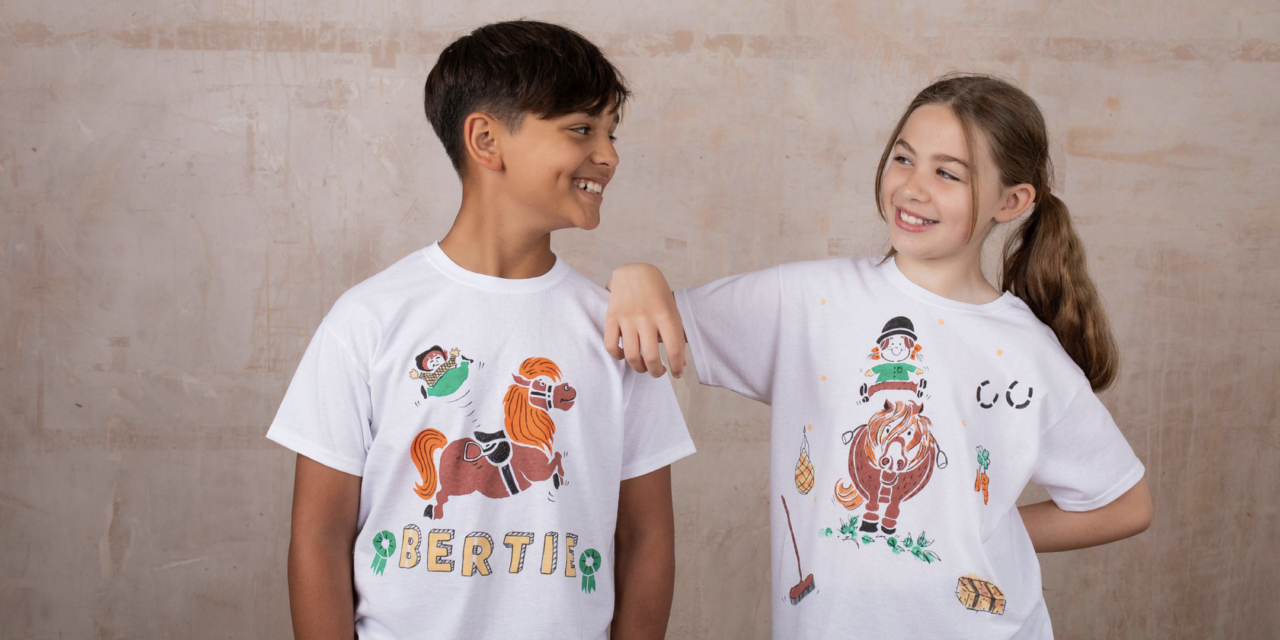 Popular craft company 'Fab Dab Do' who create easy to use t-shirt painting kits, is excited to announce their first ever partnership with the fun and much-loved brand Thelwell in the form of a captivating Thelwell pony t-shirt painting craft kit.
Fab Dab Do is celebrating the wit and artistry of Norman Thelwell in the cartoonist's centenary year, using stencils and paint to breathe life into his characters onto t-shirts and introduce his timeless humour to a new generation. This collaboration between Fab Dab Do and Thelwell guarantees young, old and new crafters hours of creative delight, resulting in a t-shirt that's not only stylish, but also a heartfelt tribute to the playful bond they share with their mischievous ponies.
Officially launched in August 2023, this exciting special edition box holds four wonderful pages of Thelwell pony stencils and everything you need to launch them onto your t-shirt. These stencils, containing 11 different ideas, are your tools to unlock a world of creativity and enable you share your own horsey tale on a t-shirt. Picture the fun as you decide the personalities of your ponies and riders – envision thrilling rider-tossing bucks, spirited pony tantrums, and joyful hacks, all brought to life by Thelwell's magic and Fab Dab Do's creative kits.
Inside the Thelwell pony painting craft kit, you'll find everything you need to learn the art of designing your very own wearable masterpieces. Included in the box are easy-to-follow instructions and an in-house designed Thelwell Design Tips Notebook, enabling both kids and adults to swiftly capture a taste of Norman Thelwell's wit and skill with confidence. So, get ready to jump into the Thelwell universe – a place where laughter, ponies, and imagination have no limits!