Epic Rights Named Worldwide Licensing Agent for New Kids on the Block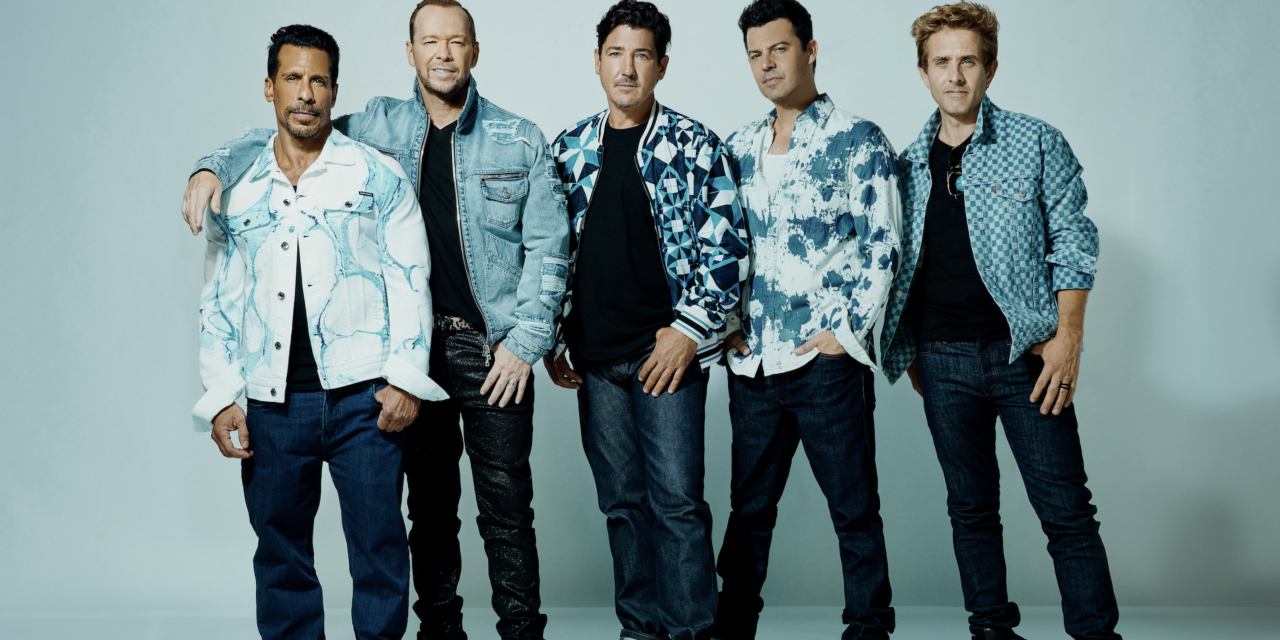 On the heels of their latest release, the high-octane anthem "Bring Back The Time," and their North American Mixtape Tour, legendary multi-platinum pop artists, New Kids on the Block "NKOTB," has announced the appointment of Epic Rights as their global licensing agent to develop a global merchandise program worldwide.
Since the band first debuted in 1984, NKOTB, consisting of brothers Jonathan and Jordan Knight, Joey McIntyre, Donnie Wahlberg, and Danny Wood, have sold more than 80 million records. To coincide with the tour and multiple initiatives, starting in 2022 through 2024, Epic Rights will develop a robust licensing program for the band across multiple categories, including apparel, footwear, accessories, gaming, spirits, home décor, collectibles, and more. Initial product launch for some categories will hit retail shelves in holiday 2022.
"New Kids on the Block is one of the most successful pop boy bands of all time with multiple #1 hits and legions of fans just as eager to engage with them today as when they first started," stated Lisa Streff, SVP, Global Licensing, Epic Rights. "With the Mixtape 2022 tour starting in May; a cruise in October; and other initiatives in the works, we have endless opportunities to create a distinctive line of merchandise that represents the band, featuring retro nostalgia from the 80s and 90s as well as products that speak to who they are today. We are so excited to add New Kids on the Block to our roster of amazing artists."
NKOTB's Danny Wood stated: "We can't wait to get back on the road this summer and perform for our fans, old and new! With all of the exciting plans we have coming, we wanted to create a unique, fresh, and memorable product line, and Epic Rights is the premiere agency for artists who want to develop merchandise lines that speak to their fans. We are thrilled to begin the process with Lisa and the team to bring all of our ideas to life!"
NKOTB will hit the stage on the MixTape Tour 2022 to perform fan favorite #1 hits like "Hangin' Tough," "I'll Be Loving You (Forever)," and "Step By Step" while tour mates Salt-N-Pepa ("Push It," "Shoop," "Whatta Man"), Rick Astley ("Never Gonna Give You Up," "Together Forever") and En Vogue ("Don't Let Go [Love]," "Free Your Mind," "Give It Up, Turn It Loose," "Hold On") keep the party going with music that catapulted them to stardom and solidified their places in music history.
NKOTB has sold more than 80 million albums worldwide — including back-to-back international #1 songs, 1988's Hangin' Tough and 1990's Step By Step — and a series of crossover smash R&B, pop hits like "You Got It (The Right Stuff)," "Cover Girl," "Didn't I (Blow Your Mind This Time)," "Hangin' Tough," "I'll Be Loving You," "Step By Step" and "Tonight." The group which started with humble Boston beginnings grew to shatter concert box office records playing an estimated 200 concerts a year, in sold out stadiums throughout the world. Since reuniting in 2007, NKOTB have toured consistently to sold out arenas, have sold nearly 4 million tickets and have doubled their crowd sizes. The Boston natives have been bestowed with their very own, "New Kids on the Block Day," an honor not many can claim, and have played Fenway three times before. The group solidified their place in Hollywood with a star on the Hollywood Walk of Fame since reuniting and will continue representing Boston on their journey long into the future.