Eater Expands into Cookware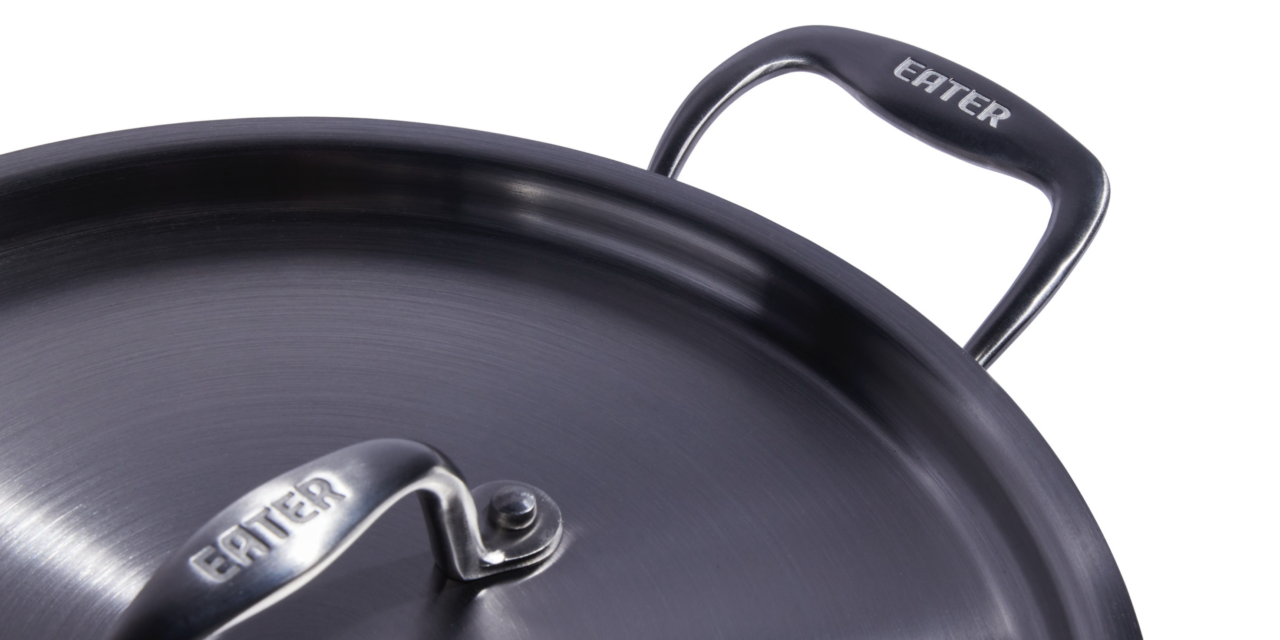 Eater will expand into cookware with the Eater x Heritage Steel Cookware collection, which will offer our audience of professional chefs and home cooks high-quality, stainless steel cookware at more affordable price points. Produced in partnership with family-owned, American-made cookware company, Heritage Steel, this collection brings Eater's 15+ years of expertise on food and dining to life in a new way and reflects an ongoing commitment to being a resource for our audience of food-obsessives on all their dining adventures – both inside and outside the home.
This collaboration brings together two major industry leaders to offer a line of affordable chef-grade cookware, inspired by chefs and designed to meet the needs of professional chefs and home cooks alike.
Eater is taking its dedication to enhancing the culinary journey of its audience to the next level with the introduction of the Heritage Steel x Eater cookware line. Building on the launch of its other consumer products such as cookbooks, bento boxes, and foodie apparel, Eater continues to enrich the foodie lifestyle of its loyal audience– now bringing the restaurant experience into their readers' homes.
If you are interested in learning more, I'd be happy to arrange a convenient time for you to speak with Eric Karp, SVP of Brand Licensing at Vox Media and Amanda Kludt, Publisher of Eater. They can talk about Eater's recent foray into consumer goods and new cookware collection, shed light on the decision not to create a cookie-cutter solution for all products, and dig into how these products serve the brand's mission of celebrating food and dining.