Dreamtex Spreads Kindness with Me to You Licensed Bedding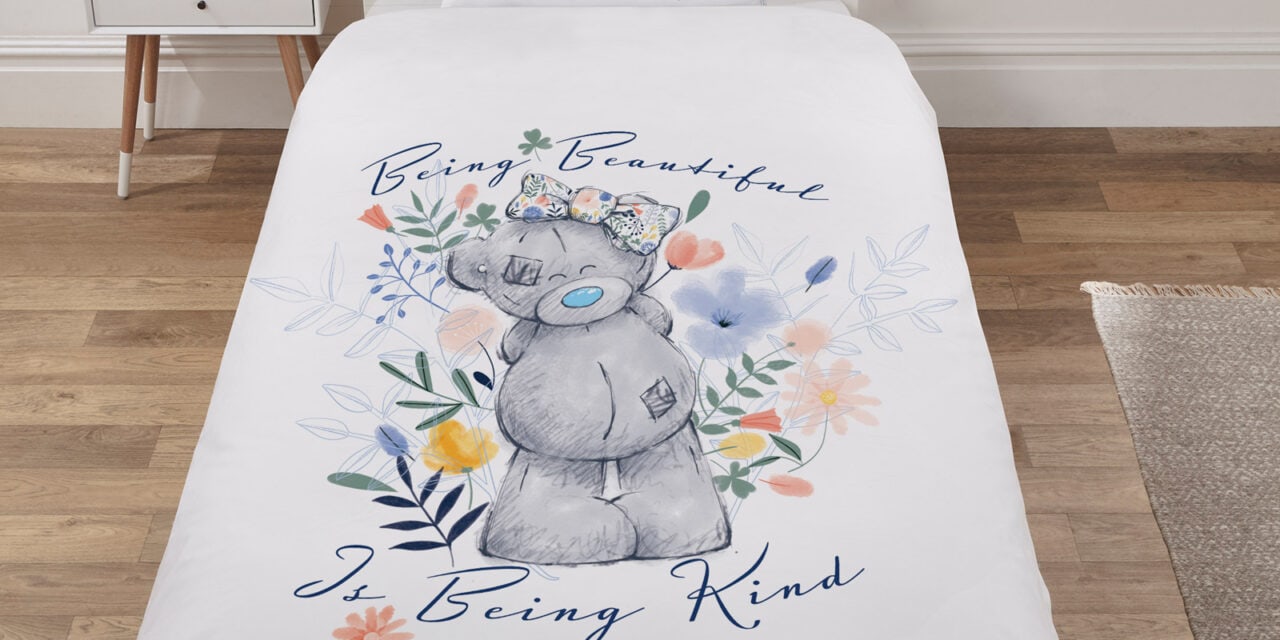 Boutique bedding specialist Dreamtex Ltd has partnered with Carte Blanche on evergreen brand Me to You to introduce new Tatty Teddy themed bedding for lovers of the much loved grey bear with a blue nose.
Tatty Teddy will adorn a contemporary new floral duvet design featuring the thoughtful message "Being Beautiful Is Being Kind". The single bedding set launches in August and more homewares designs are in development to further showcase the unique Me to You style guide and promote uplifting messages of happiness and friendship.
Jo Duckworth, Director of Dreamtex Ltd, comments; "2020 marks the 25th anniversary of Me to You and we are thrilled to be adding Tatty Teddy to the Dreamtex family and celebrating this impressive milestone. We are looking forward to working with the team at Carte Blanche and supporting their "Sharing the Moments That Matter" campaign this year. We hope the loyal fans of Tatty Teddy, and the next generation of children growing up with him, will fall in love with our new bedding and embrace the Be Kind message."