DR. MARTENS TEAMS UP WITH THE MET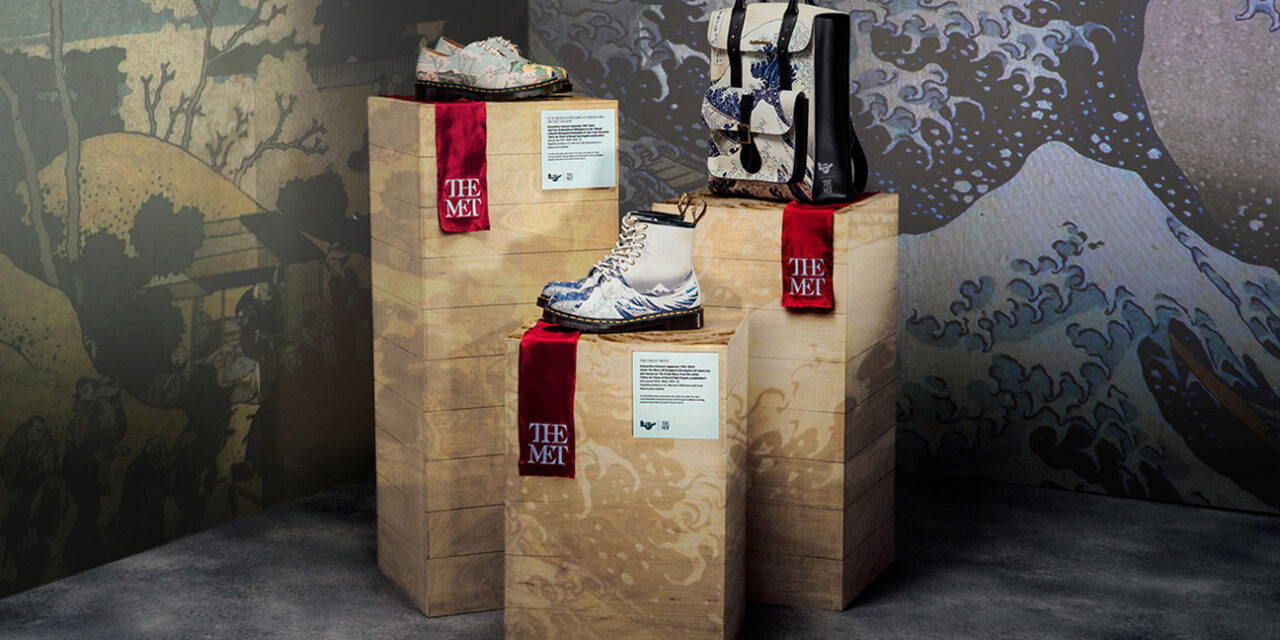 Two icons are coming together as Dr. Martens and The Met have partnered together for a collaborative collection truly out of this world. Celebrating renowned Japanese artist Katsushika Hokusai's 36 Views of Mount Fuji series, the launch consists of three pieces, The Met 1460 boot, 1461 shoe and The Met backpack. Each are completely covered in Hokusai's incredible prints from his well-known body of work.
Created in the 1830s, Hokusai defied geographical borders and boundaries as his artistry allowed others to be able to view the wonders of the world they could not otherwise. The Met 1460 Boot bears an illustration of The Great Wave, honoring one of the most recognizable pieces of Japanese art. Crafted from a coated leather with a fine grain texture to mimic a canvas, the shoe is also adorned with antique gold eyelets and laces with matching antique gold tips.
Joining the 1460 Boot is the Met 1461 shoe, which features the Fuji from Gotenyama at Shinagawa on the Tokaido, depicting a picnic gathering underneath a bountiful cherry blossom at Gotenyama. Like its partner, the 1461 shoe also features tonal laces with antique gold detailing. Both footwear pieces are completed with Dr. Marten's familiar yellow welt stitching.
Rounding out the collection is The Met backpack, which shares the masterpiece leather construction and The Great Wave print. Fitted with rugged Kiev leather at the straps, gusset and handles, the carry-all arrives with antique gold hardware and a secure magnetic fastening.