Disney+ Acquires All Five Seasons of Miraculous – Tales Of Ladybug & Cat Noir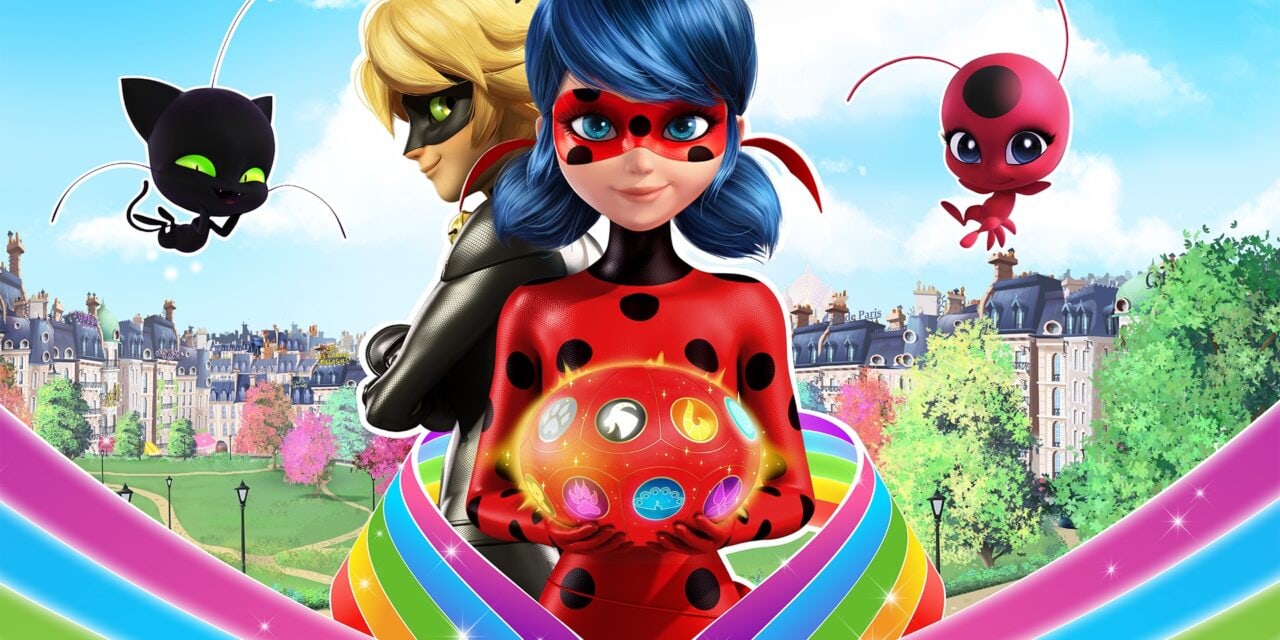 ZAG and co-producer ON kids & family (Mediawan Group) further solidify their relationship with­ Disney Channels around the world for its globally renowned series ­­­Miraculous – Tales of Ladybug & Cat Noir with the channel acquiring seasons four and five (excluding the U.S., Brazil, Australia, Canada, Korea and China.)  Season four will debut in summer 2021 and season five in 2022.  Further, global streaming service Disney+ has acquired all five seasons of the series (excluding Brazil, Korea and China), a total of 130 x 22' episodes.  
Most recently, Disney Channel and Disney+ debuted the first of two big-budget animated TV Events, Miraculous World: New York, United HeroeZ.  In the U.S., the Friday night movie premiere on Disney Channel on September 25, 2020, ranked #1 for the week across all cable TV with Girls 6 – 11; and #1 across all TV in its timeslot in the same demographic[1]; and in Germany, it ranked #1 on Disney Channel during the "Miraculous Day" Weekend Event Premiere on November 7, 2020[2].  The second movie, Miraculous World: Shanghai – The Legend of Lady Dragon, will debut in 2021.  
"Disney has been a key partner in bringing Miraculous Ladybug to audiences everywhere, and we are grateful for their creative support and trust for this next chapter. We are excited to be extending our relationship to Disney+ and to be part of their compelling new platform," commented Jeremy Zag, Founder and CEO of ZAG.  "We are naturally delighted by the impressive ratings for the first of the TV Event premieres and grateful for the support of our Miraculous fans who tuned in."
"We have a particular history with Disney: they are the first partners of Miraculous, the most passionate and committed!," add Aton Soumache, co-founder and CEO of ON kids & family. "Today, our success around the franchise allows us to strengthen our partnership, notably through Disney+, expand the Miraculous World thanks to the TV Events and many new superheroes who will come and surprise us; and to establish it proudly over time."
The 3D-CGI-animated superhero aspirational action-comedy series Miraculous™ – Tales of Ladybug & Cat Noir is everyone's superhero story. The series is ranked by IMDB amongst the Top 10 Best Animated Shows in the last 20 years[3]. And Parrot Analytics has found that the audience demand for the series is 34.1 times the demand of the average TV series in the United States in the last 30 days. Only 0.2% of all shows in this market have this level of demand.[4]
With a massive fan base of young adult "Miraculers," (ages 15-25), Miraculous has become a digital planetary craze with over 22 billion views on YouTube (authorized and of user-generated content); and over 150M products have been sold during the past three years. The theatrical US$100M movie, Miraculous Ladybug And Cat Noir 'The Awakening,' debuts in Fall 2021 or Spring 2022. Miraculous is the winner of 17 awards, including the 2018 Teen Choice Award for Choice Animated Series and airs in over 120 countries across the globe.
Co-production partners on the two new seasons include France's ZAGTOON (The World of Zag) and Method Animation (part of ON Kids & Family), Brazil's Globosat and Italy's DeAgostini Editore S.P.A., in collaboration with Disney Channel EMEA, French broadcaster TF1, and Japan's Toei Animation.