DGK Partners with KOOL-AID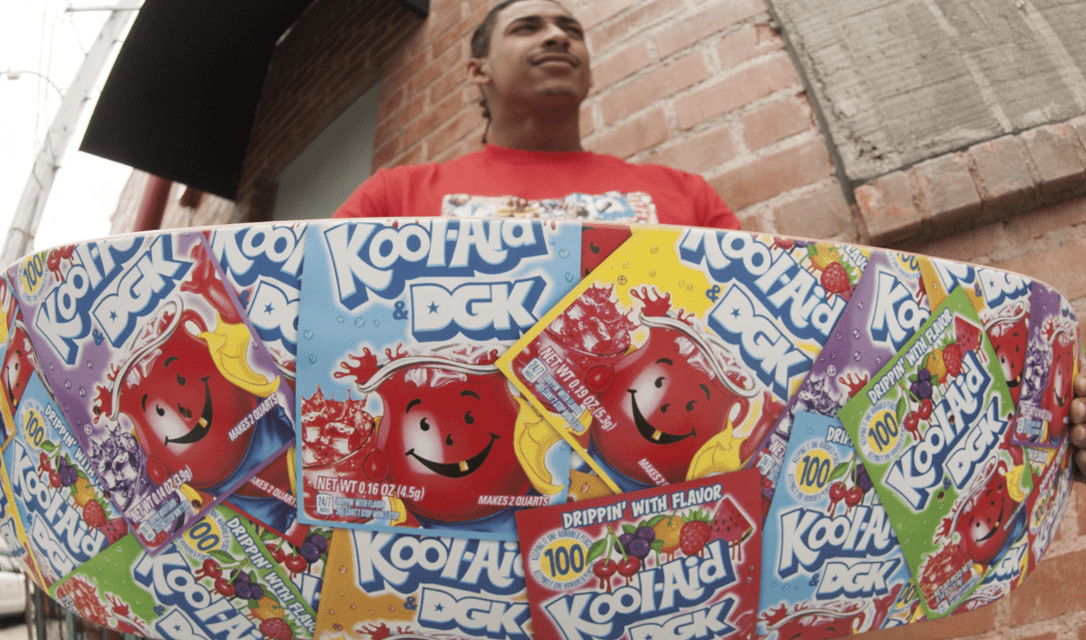 DGK, the iconic street skateboard and apparel brand, has announced it is about to drop the drippiest, most flavorful collection for the kids and the culture. DGK is proud to roll with KOOL-AID brand as DGK introduces a collection that will have the streets drippin' with flavor for the Fall 2022 season. The deal was brokered by Kraft Heinz's licensing agency, Brand Central.
The Kool-Aid Man™ is committed to the culture which leads him to mix it up with the DGK crew. His flavor is put on full display as he bursts into neighborhoods with his DGK family, bringing a tongue-in-cheek attitude to everyone who comes along for the ride. This iconic adventure will be one the kids won't soon forget, cementing the Kool-Aid Man in the hearts and minds of anyone searching for unapologetic fun. In 1927, Edwin Perkins created Kool-Aid beverage powders aimed to provide a flavorful yet affordable drink for the kids. The groundbreaking drink exploded in popularity due to its taste, price, and the Kool-Aid Man's adventures. Nearly 100 years later, the Kool-Aid brand is still the go-to favorite for kids of all ages. DGK has worked with the Kool-Aid brand to put flavor in the mix for your Summer and Fall.