Dependable Solutions Share Fond Memories of Kelvyn Gardner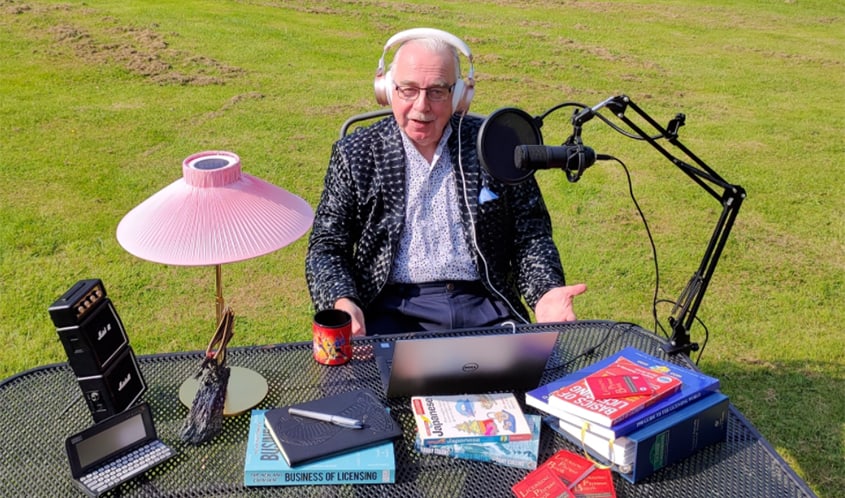 We are deeply saddened and shocked by the demise of an inspiring and a true advocate of the global licensing industry, Kelvyn Gardner. The whole team at Dependable Solutions is moved by the untimely passing of Kelvyn. Our deepest condolences go to Kelvyn's family and friends.
Kelvyn was a dear friend to Dependable Solutions, with his ever so welcoming attitude and charming smile. He made his mark in the licensing business for over three decades, and his wonderful leadership of 15 years in the Licensing International UK, gave us a support network and made us feel at home.
He was a ubiquitous attendee at industry events and was certainly unmissable because of his exceptional fashion sense. He was full of energy and had so much knowledge on the practicalities, benefits, and styles of the licensing industry.
Rhys Williams, Sales Director of Dependable Solutions, elicits his last memory with Kelvyn when he wished Kelvyn on his 66th birthday, on January 22.
"My thoughts and deepest sympathies are with Kelvyn's family. When I met Kelvyn I was immediately struck by his energy and his passion for our industry.
In the short time that I knew him, it became abundantly clear why he was so well liked and respected in the community. A true gentleman, he made time to share his wealth of experience with humour and a genuine desire to see others succeed. He was inspirational not only in what he had achieved, but how he conducted himself. Thank you, Kelvyn, we will miss you," says Rhys.
Kelvyn will be fondly remembered for his passion, advice and time for the licensing community and colleagues. We believe that it will only be fair to illustrate the legacy that Kelvyn has left behind. We will continue to support his work with his family and Asgard Media. It will be a tribute to remember him forever in our memories.
"I had the pleasure of knowing Kelvyn for the past 15 years and will miss his very colorful personality and leadership. He was an easy person to be around and always enjoyed a good conversation with anyone.
I suggest we all do some elaborately decorated sport coats in memory of Kelvyn at a future licensing industry event to celebrate his accomplishments this side of heaven. I miss Kelvyn and all the joy he has brought to me and my colleagues," states Marty Malysz, President of Dependable Solutions, remembering the irreplaceable Kelvyn Gardner.