Cuphead Announces New Partners, Agents, Merch, Social Content and more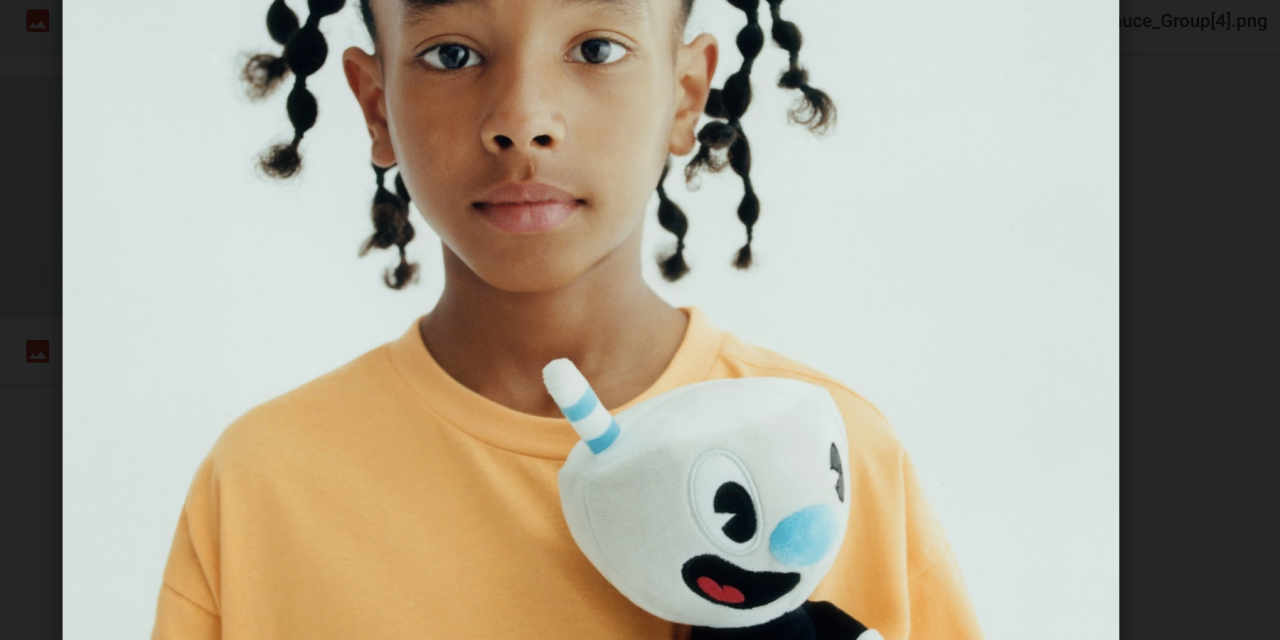 Global gaming phenomenon Cuphead has announced it is celebrating a year of massive success, from debut of the acclaimed series The Cuphead Show! in February, to the June 30 release of the highly-anticipated video game expansion Cuphead: The Delicious Last Course — which has already reached at platinum status. With new international agents and a range of consumer products launches in the market, the brand continues to be a fan favorite with a continually growing social presence. Studio MDHR's eight-time platinum-selling video game, Cuphead, has been a global sensation since its 2017 release. 
Cuphead, partnered for licensing and entertainment with King Features, a unit of Hearst and home to some of the world's most popular entertainment characters, is building upon its successful, multi-territory presence with new licensing agents — DOCE in Chile and J&M Brands in Benelux — who will work alongside King Features to bring unique Cuphead offerings to more fans across the globe. New merchandise inspired by the impulsive, yet loveable, Cuphead, his easily swayed brother Mugman, their friends and foes, is also in development. Launches for The Cuphead Show! include a second curated collection of pins and tees from iam8bit, more Jade City Foods hot sauce flavors, and new apparel, home goods, and giftware from Forbidden Planet in UK/Eire. Additionally, there will be two new book titles from Random House Children's Books based on The Cuphead Show! episodes, Sweet Temptation (Little Golden Book) and The Piano Lesson (8×8) and a special apparel collection available via Amazon.
More Cuphead game-inspired merchandise is on the way as well, including a global children's apparel program from Lefties, Grupo Erik's collection of Cuphead accessories in including calendars, planners, folders, tote bags in Spain/Portugal and Cuphead plush figures from Tomy available worldwide. Domestically, fans will find Cuphead-inspired apparel from Philcos, Nendoroidcollectible figures from Good Smile Company, costumes from Fun.com, Funko's Delicious Last Course POP!, a new line of toys and collectibles from Toynk and the latest Youtooz collectible, "The Devil's Pawn" limited-edition print, drops August 20.
Earlier this year, the Cuphead characters stepped out of Inkwell Isle and into homes with recently launched partnerships, including a ZARA apparel collection for both kids and adults. Available now at stores worldwide, the ZARA x The Cuphead Show! collection features t-shirts, sweatshirts and shorts with designs celebrating the game's classic animation style. The Cuphead Show!also brought the heat with the launch of the Inkwell Isles store offering six hot sauces and four coffee roasts from Jade City Foods with unique flavors inspired by each character.
In anticipation of the next drop of episodes, the @cupheadshow social accounts have been buzzing all week building up to a multi-platform, livestream event this evening. Fans can tune in tonight at 5pm ET / 2pm PT for a special, interactive, social gaming experience, executed by the creative agency GLOW, where viewers around the world will have their Cuphead knowledge tested and be given exclusive access to never before seen content from drop 2 of The Cuphead Show!. The engaging and interactive livestream, called "The Cuphead Show! presents: Roll The Dice," was made available to fans through a 'flock to unlock' call to action on the show's social channels, where the character, Stickler, implored fans to help him restore The Devil's records in order to return the "Roll the Dice" game show to the air. During this evening's livestream, fans can crowdsource answers in their respective chats to drive outcomes in the game through challenges like 'Name That Tune', rounds of Trivia, and 'Roll the Dice.' Players will then be sent to a mystery prize room where exclusive prizes await! Join the fun by tuning in tonight on Twitter, Twitch or YouTube.
Also in the digital space, fans will soon be able to share The Cuphead Show! themed Instagram stickers and GIFs in their feeds by visiting the show's official Giphy channel.
"The past year has been monumental for the Cuphead brand, with the debut of The Cuphead Show! on Netflix, the Cuphead: The Delicious Last Course game expansion, and many new exciting partnerships capturing the attention of people around the world," said Carla Silva, VP/GM, global head of licensing, King Features. "It's exciting to see the brand's continuous growth with the help of our partners who create engaging and thrilling product experiences for fans that share the adventurous spirit of the Cuphead characters. We are looking forward to the second drop of episodes and hope fans tune in to social for tonight's special event."
Since The Cuphead Show! debuted in February, the animated adaptation of the award-winning video game has received high praise for its stunning designs and classic animation art style. The Cuphead Show! is executive produced by Dave Wasson, Chad Moldenhauer, Jared Moldenhauer, and CJ Kettler, with Cosmo Segurson serving as co-executive producer. Due to the massive success and popularity of the first drop of The Cuphead Show!, Cuphead, Mugman and the Inkwell Isles crew will be back on screen for more of their misadventures August 19th.
Cuphead is celebrated by fans around the world for its arcade-action gameplay, highly original art design and award-winning soundtrack, featuring almost three hours of original jazz, early big band and ragtime music. A true cultural phenomenon, the game has sold millions of units worldwide and won over 20 major awards.