Cry Babies Magic Tears: The Big Game to Launch Imminently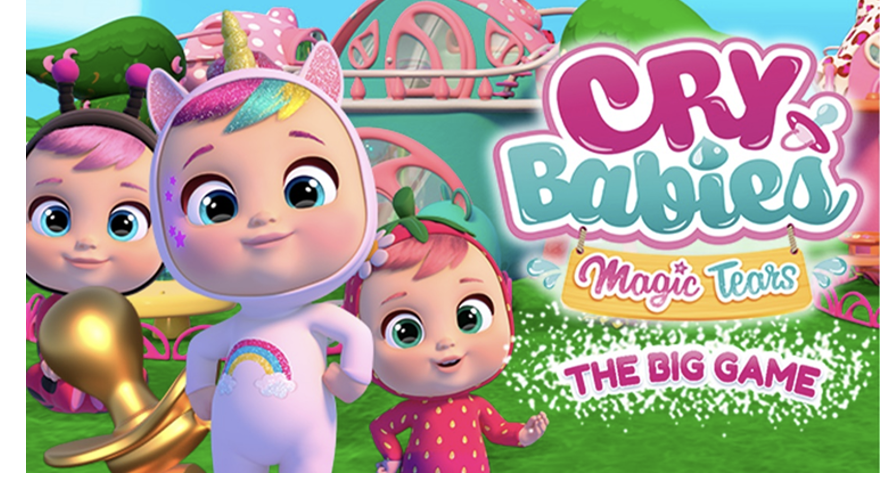 Merge Games reveals that 'Cry Babies Magic Tears: The Big Game' will be launching in September!,Partnering with the iconic toy maker, IMC Toys, the hit brand and animated series is being brought to life with both digital and physical versions of the game. On September 22nd, the game will launch digitally on Nintendo Switch, PlayStation 4 & 5, Xbox Series X|S and PC. The initial launch will be followed by a retail launch at physical brick and mortar stores, including Signature Edition Games, on September 29.
News of the pending video game, which invites fans to join Lady, Coney, Dreamy and friends in an all-new adventure as they take part in an exciting tournament around multiple Cry Babies Magic Tears worlds to win the Golden Pacifier, was originally announced in June.
With more than 4.5 million loyal fans and 10M+ units sold in the last 2 years, 'Cry Babies' is one of the best-selling toy ranges for young girls in Europe and USA. The adored animated series, now on its sixth season, boasts more than 5.5+ billion views across YouTube, Netflix, Amazon Prime, and a host of local stations and streaming platforms worldwide. All story scenes within the game are animated and voiced just like the TV series, so players will feel they're taking part in a whole new interactive episode!
In addition to trying to win the Golden Pacifier, players can play on single or dual player mode and complete a variety of mini games – ranging from hide and seek, mazes, puzzles and more! As they complete challenges, they'll collect pink stars that can be used to customize their favorite characters.