Crunchyroll Announces Merchandising and Licensing Partnership with Black White Orange in India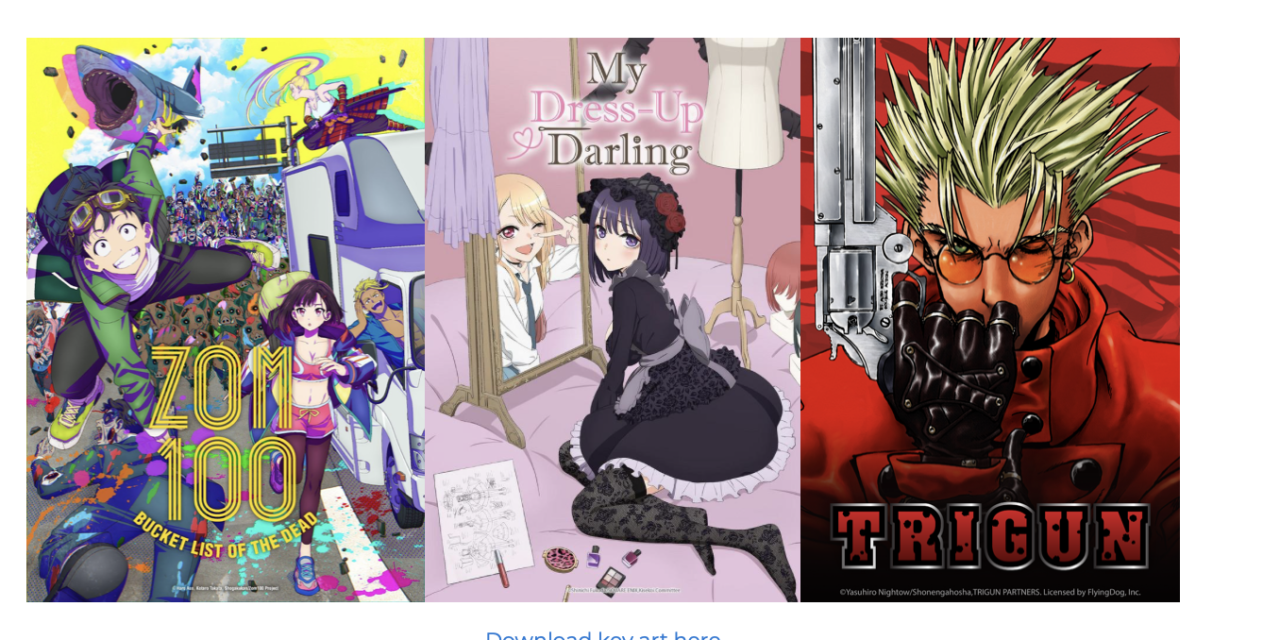 Crunchyroll, the home for anime worldwide, today announced its partnership with Black White Orange, a leading brand licensing agency, to oversee and manage the licensing merchandise programs in India. This will involve the development of fresh licensing programs with new partners and across various categories.
Crunchyroll's platform launch event in India with stars and authentic anime fans Tiger Shroff and Rashmika Mandana earlier this year drew large crowds and excitement amongst fans, proving its increasing popularity across the country.
"Anime has captivated fans across India and this new partnership with BWO will allow us to better serve the local Indian anime community," said Anna Songco Adamian, Vice President of Global Consumer Products, Crunchyroll. "We're looking forward to working with new partners to celebrate anime and grow the love of this dynamic artform across the nation!"
Black White Orange will work closely with more than 35 anime titles available for streaming on Crunchyroll, including popular fan-favorite series like the comedic horror series Zom 100: Bucket List of The Dead, the classic mecha series Robotech, the beloved anime series following Vash the Stampede, the legendary gunman and pacifist, Trigun, and the romantic comedy My Dress-Up Darling, amongst others. Crunchyroll's Associate Director Raphael Guimaraes will lead consumer products deals for India Subcontinent.
"India stands as one of the burgeoning consumers of anime content, and this trend is on the rise, attributable to platforms like Crunchyroll and major fan events. According to a study by Rakuten Digital Commerce, anime enthusiasts in India display higher engagement levels and are inclined to spend 40% more on licensed products than the national average. Hence, we're very confident in the success of this partnership and are super excited about collaborating with Crunchyroll to further fuel the anime love," remarked Mitali Desai, Co-founder & COO, Black White Orange Brands Pvt. Ltd.