Bravado Teams with Team GB for Tokyo 2020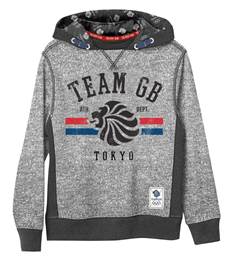 Bravado, Universal Music Group's leading merchandise and brand management company, has secured a deal with Team GB to design and distribute official, branded merchandise ranges to the UK retail market to coincide with the team's participation in the 2020 Olympics this summer in Tokyo, and let fans show their support. The multi-layered offering will encompass online and in-store, as well as luxury, with high-end capsule collections scheduled to run later this summer. 
Designed to unite and inspire, the collections, comprised of athleisure, apparel and accessories, will delight fans with lots of new, never been seen before designs.
The 2020 Tokyo Olympic Games will take place in Japan from 23 July until 8 August 2021. Team GB will take part in 40 sports, with over 370 athletes due to represent their country.
Speaking on the partnership, Keith Taperell, Vice President Retail & Sales, Bravado UK commented, "we can't possibly be more passionate and excited about this collaboration. With such a testing year behind us, we look forward to the creativity, optimism and patriotism that accompanies this project. The unity and inspiration the Games conjure the world over, is just what we all need."
Paul Ellis, Head of Licensing & Retail, Team GB added "Team GB are delighted to be working with Bravado to tap into their design and retail expertise to excite the fans with great product ranges as the nation get behind the team with the Games set to take place in just under a month."