Chups Chupps Turn into Lolly Drop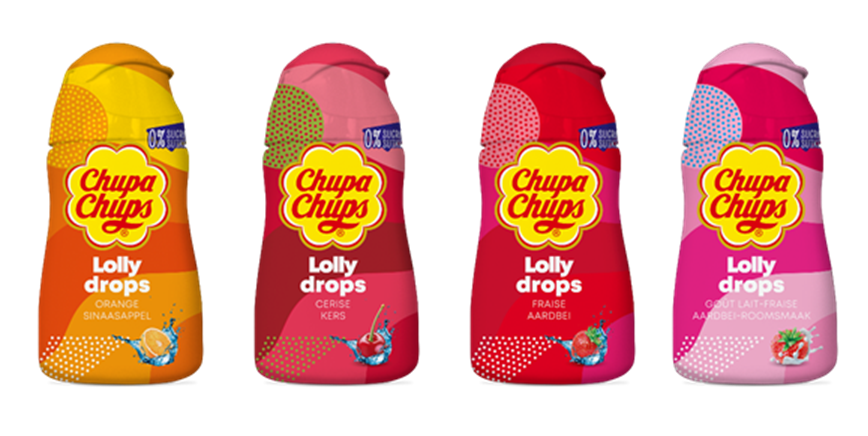 The Dutch company Crème de la Cream, a liquid beverage enhancer specialist, has developed an innovative range of water enhancers based on the most popular flavours of Perfetti Van Melle's lollipop brand Chupa Chups. The product goes by the fun name of "Lolly Drops" and is presented in a handy and catchy colourful format.
The product range includes strawberry, orange, cherry and strawberry and cream flavours and will be launched this June on the shelves of grocers throughout the main European markets: UK, Ireland, France, Italy, Spain, Portugal and the Benelux.
Marta Ballesteros, Area Licensing Manager Perfetti Van Melle commented: "With these concentrated Lolly Drops, fans of the brand will now be able to squeeze the flavour of their favourite lollipop in their water or beverage to get the taste, aroma and sweet touch exactly the way they prefer. "
Jean-Pierre Bienfait, Co-MD of Crème de la Cream : "We are happy to work closely with the famous Chupa Chups brand and bring water enhancers with such famous flavors. The product enhances drinking of water and is zero sugar once mixed in water. Also, with a small bottle, plastic use is substantially reduced. We look forward to make many loyal Chupa Chups customers enjoy their favorite flavor as a drink".