Chronicle NFT Marketplace Launches with Paddington and Bleecker Street as Partners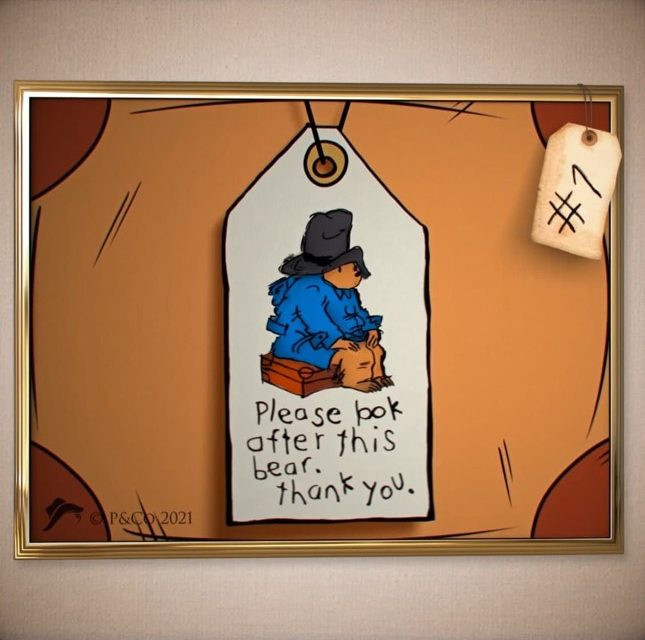 Chronicle, the studio and digital collectables marketplace platform built entirely for fans, launches today with the world's most beloved talking bear, Paddington, and film distribution company Bleecker Street.  
Chronicle creates authenticated digital collectables for the world's greatest brands, including for stars of stage, screen, and television. Coinciding with the launch of its NFT (non-fungible token) marketplace, Chronicle is announcing the release of exclusive art and images of children's storybook favorite — Paddington.
Based on Michael Bond's book series originally published in 1958, audiences of all ages have cherished Paddington's heart-warming stories full of misadventure and humor for generations. The exclusive Paddington Bear NFT Collection on Chronicle will feature rarely seen art from the Ivor Wood collection first released in the 1970's. In addition, NFTs will be created from original images designed by Peggy Fortnum. The NFTs to be minted as common, rare, epic and immortal issues will capture Paddington's innocence and curiosity from his adventures in a human world.
The Paddington collection launches with two digital collectibles in common and rare mintings.
"We are thrilled at Copyrights to partner with Chronicle to offer a unique opportunity to own and collect Paddington NFTs, created with rarely seen and iconic designs from Ivor Wood and Peggy Fortnum. It was important for us as the rights owner of Paddington to make sure we bring to our fans and beyond, unique and authentic digital collectibles," says Sophie Kopaczynski, CEO of Copyrights.
Bleecker Street, a leading distribution company behind films including DREAM HORSE, TOGETHER TOGETHER, and SUPERNOVA, has also partnered with Chronicle for the launch. Their first NFT is an official teaser one-sheet for Berlin International Film Festival prize winner, I'M YOUR MAN, starring Maren Eggert and Dan Stevens. Bleecker Street is the first film studio to ever release a one-sheet as an NFT, and this was the very first NFT issued on the Chronicle platform.
"Because it is a film that blurs the line between humans and machines, I'm Your Man lent itself to an unprecedented opportunity to debut creative in this exciting new space. By releasing the teaser one-sheet as an NFT, we can offer our audiences a unique prize that aligns with Chronicle's focus on movie fans" said Tyler Dinapoli, President, Marketing, Media & Research.
"Chronicle's mission is to build an accessible marketplace for the top brands to offer digital collectible NFTs to their fans. We are excited to partner with Copyrights and Bleecker Street to bring Paddington and art for the I'm Your Man one-sheet to life through the creation of unique NFTs," said Tim Glover, co-founder of Chronicle.