China's Pop Mart Teams with Perfetti Van Melle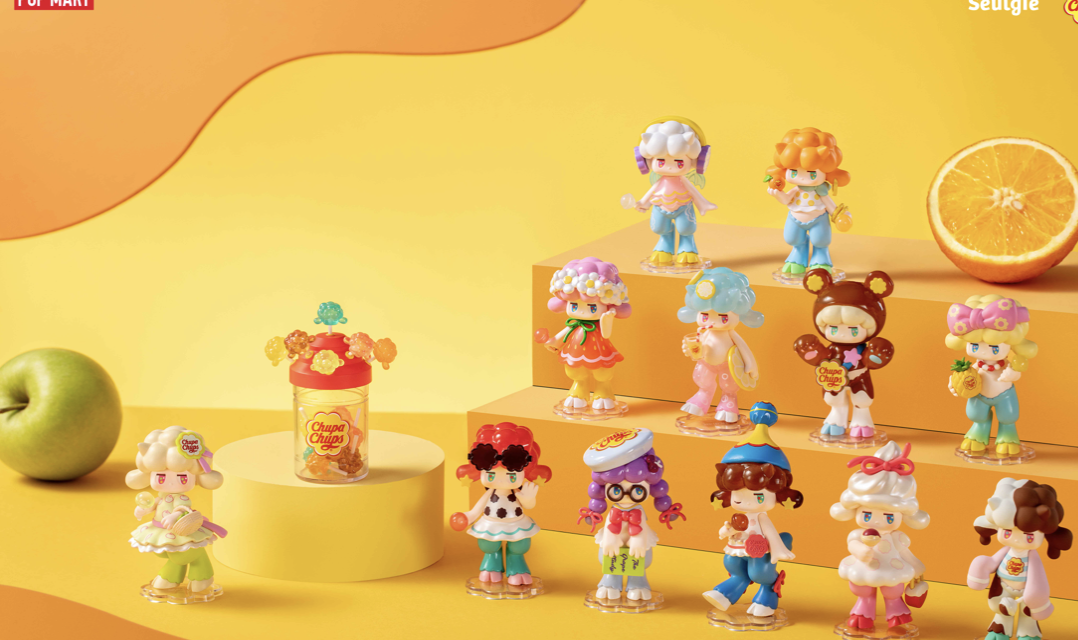 Pop Mart, China's leading creator and manufacturer of pop art toys, has announced it has teamed up with Perfetti Van Melle to create a playful collaboration that brings together the world of Chupa Chups with the popular character Satyr Rory, an adorable mythological creature of Korean designer Seulgie. This September the collectible range will be launched in China, including Hong Kong, Taiwan and Macao.
The collection will be sold in blind boxes to encourage the fans to be surprised and discover the whole collection. Each SATYR figurine represents a popular flavour of the lollipop brand and has its own flavour outfit with matching cute accessories. A special item in the collection is a cap display with lollipops in the shape of the figurine's heads.
POP MART x CHUPA CHUPS x SATYR RORY will be available in online platforms such as Tmall, JD, WeChat mini program, PAQU app, DU app, TikTok and other online shops, as well as offline in Roboshop, Pop up, Bookstore and specialized stores.
The launch will be supported with online buyer shows of key online influencers unboxing the figurines, fans updating their experiences with creative videos in Tmall, JD, Weibo, WeChat, RED app and TikTok and pop-up stores featuring the colourful Chupa Chups designs.
Anna Amat, Licensing coordinator Perfetti Van Melle for the Chinese market is delighted about the collaboration with Pop Mart: "This collectible range of a fairy tale creature merged with the sweet world of Chupa Chups is of an amazing creativity and will no doubt bring joy and thrill to many fans of the brand in Asia."