Cartoon Saloon Brand Development to Oversee Global Licensing and Merchandising Netflix's My Father's Dragon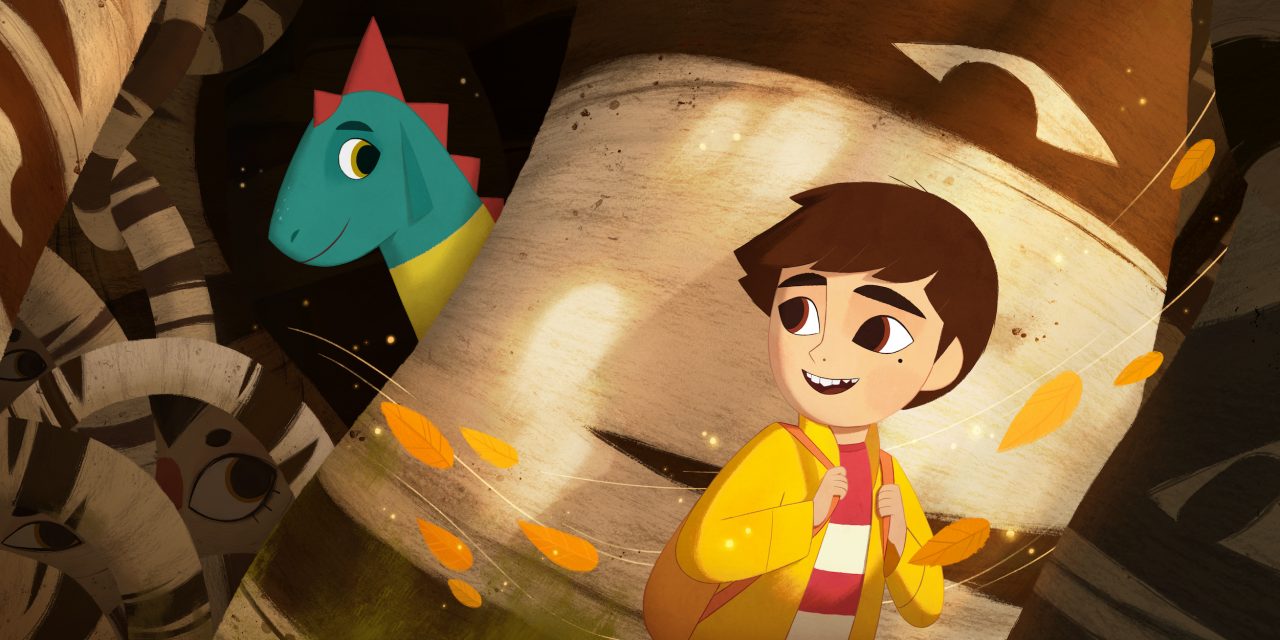 Cartoon Saloon Brand Development, the ancillary rights division of five-time Academy Award®, Golden Globe®, BAFTA, and Emmy-nominated animation studio, Cartoon Saloon, has announced it will spearhead the global licensing and merchandising strategy for the 2D animated family feature, My Father's Dragon, a Netflix Film, to premiere in 2022.  The announcement was made today by Brian Tyrrell, General Manager of Cartoon Saloon Brand Development who will be attending Licensing Expo for in-person meetings.
My Father's Dragon is inspired by the Newbery Honor Book of the same name by Ruth Stiles Gannett about a young boy who, struggling to cope with a move to the city with his mother, runs away in search of Wild Island and a young dragon who waits to be rescued. It was first published in 1948 and has since been published in over 20 languages. My Father's Dragon is the first book of a trilogy whose other titles are Elmer the Dragon and The Dragons of Blueland. All three were published in a 50-year anniversary edition in 2011 as Three Tales of My Father's Dragon.
"My Father's Dragon is a timeless and classic story with inspirational qualities which has been pleasing kids and adults alike across the globe for over 70 Years, and will for years to come," commented Tyrrell. "Discussions are already well under way with key potential licensees and we look forward to presenting this evergreen property to a wider audience at the upcoming Licensing Expo."
Directed by Cartoon Network's Nora Twomey (Song of the Sea, The Secret of Kells, The Breadwinner), My Father's Dragon is written by Meg LeFauve (Inside Out, The Good Dinosaur), with story by Meg LeFauve and John Morgan, who are also executive producers, along with Tomm Moore, Gerry Shirren, Alan Maloney, and Ruth Coady. Bonnie Curtis and Julie Lynn of Mockingbird Pictures (Raymond & Ray, Heart of Stone, and Albert Nobbs) are producing together with Cartoon Saloon's Paul Young. The talented voice cast includes Jacob Tremblay, Gaten Matarazzo, Golshifteh Farahani, Dianne Wiest, Rita Moreno, Chris O'Dowd, Judy Greer, Alan Cumming, Yara Shahidi, Jackie Earle Haley, Mary Kay Place, Leighton Meester, Spence Moore II, Adam Brody, Charlyne Yi, Maggie Lincoln, Jack Smith with Whoopi Goldberg and Ian McShane.
My Father's Dragon tells the story of young run-away Elmer Elevator, who sets off on a self-assigned mission to free Boris, a baby dragon who has been captured by ferocious animals of the mysterious Wild Island and forced to transport them back and forth across the river, which divides the island. On his journey, Elmer finds much more than he could ever have anticipated and must come up with creative, and in some cases, heroic methods of dealing with the problems he encounters. With the help of two dozen pink lollipops, rubber bands, chewing gum, and a fine-toothed comb, Elmer disarms the fiercest of beasts on Wild Island with his bravery and ingenuity and makes the friendship of a lifetime.