New Products Launched By Anderson Entertainment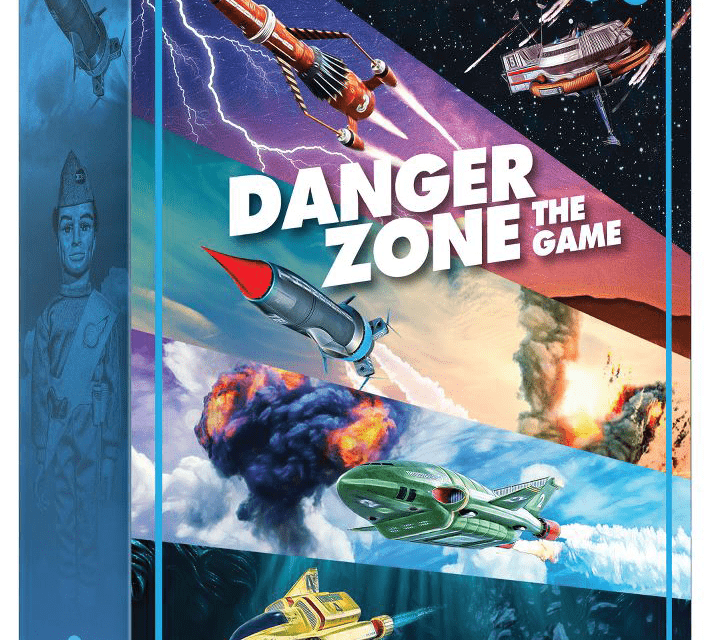 Thunderbirds remains the jewel in the crown of Anderson Entertainment's heritage IP – however the company is not resting on its laurels.
Anderson Entertainment has announced it has made its first steps into the world of card games with the launch of Thunderbirds: Danger Zone.  The co-operative card game developed with award winning designer Andrew Harman is launching on the 26th August and is available to buy from the Gerry Anderson store or via Asmodee and Spiral Galaxy at independent game stores.
In addition to the game, Anderson Entertainment has been busy working on new stories from the world of Thunderbirds through a range of audio dramas. Adapted from the pages of TV Century 21 comics of the 1960's the ranges launch with 'Thunderbirds versus The Hood' released in September, with further releases so be announced in the coming months.
These full cast audio dramas feature impressionist Jon Culshaw taking on the roles of Jeff Tracy and Parker, alongside a full recast of the original voices – all handpicked by Jamie Anderson, Gerry's younger son, to embody the qualities and energy of their 1965 counterparts. Together with music from Hollywood composer Joe Kraemer and classic sound FX taken from the original series, these nostalgic 45 minute episodes are like brand new TV stories bought to life for the first time.
Jamie Anderson MD of Anderson Entertainment says: "The team have been busy working with partners and sourcing new items and I'm particularly proud of Thunderbirds: Danger Zone and Thunderbirds versus The Hood – they're two great new ways for fans to engage with the world of Thunderbirds and feel like part of International Rescue once more!"