Care Bears Get Sweeter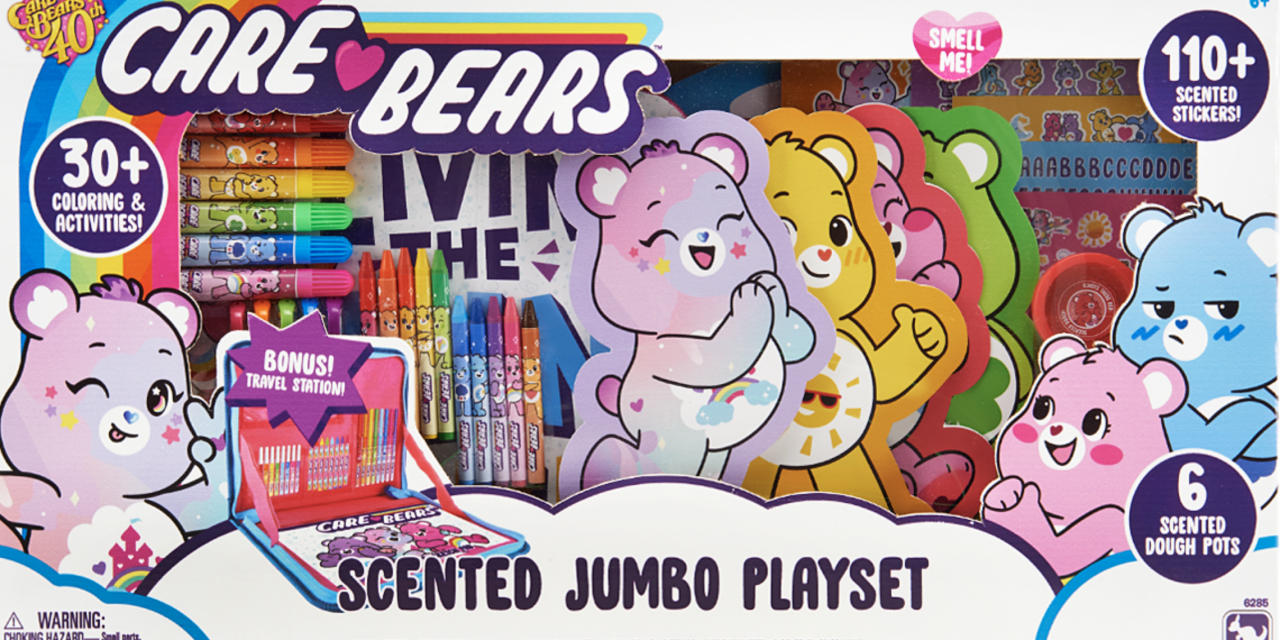 Kangaru Brands, an innovative stationery and craft manufacturer, has announced a program of licensed scented stationery, activity kits, art supplies, and more for retailers and fans to enjoy in partnership with Cloudco Entertainment-owned, Care Bears™ property.
The lines include a large variety of colorful and playful items that reflect the beloved brand's nearly 40-year history. Consumers of all ages will be able to enjoy the loveable nature of the Care Bears with seasonal and everyday scented items featuring mini journals, markers, pens, activity kits, stickers, chalks, bath paints, doughs, and more.
"We are thrilled to have the Care Bears brand as part of our licensed portfolio. This colorful, beloved, positive cast of characters fits in beautifully with our ability to innovate as we assign scents to each of the Care Bears", said Joe DiPalma, CEO and Founder of Kangaru.
Cloudco Entertainment's VP of Licensing, North America, Cristina Villegas, added: "This collaboration is a great way to celebrate our 40th Anniversary! Care Bears fans are inherently creative, and love to express themselves. The Kanguaru line offers something fun and exciting for everyone!"
Care Bears licensed products by Kangaru will be available at several retailers this fall, just in time for Back-to-School season.