Buddi back for second series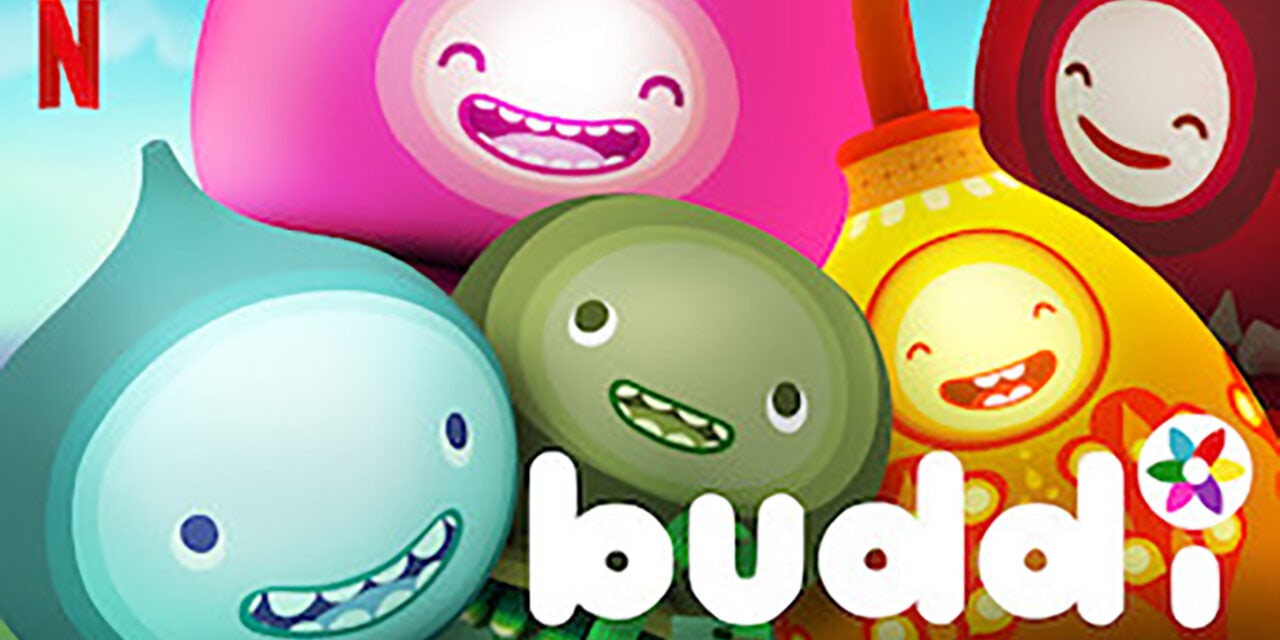 Buddi, the Netflix original animated series for early pre-schoolers, returns for a second season this autumn with industry veteran, Keith Chapman, once again taking the helm alongside Jason Jameson from Unanico Studios.
Buddi is a unique pre-school series which has garnered support and unprecedented feedback from parents who've said its on-screen calming effects helps to ease anxious youngsters and those with learning disabilities. The feedback drove Chapman and Jameson to focus on night-time episodes in the new series, Star and Glowpods, that parents could air for their children ahead of bed time, which is the time when most youngsters have a fear of being in their own bed, have night terrors or need general calming.
Season two consists of eight new episodes where the five Buddi friends interact with one another working as teams to overcome hurdles, thereby gaining confidence as they explore their new-found lands in the world of Buddi. Three new lands include Snowland and Buddi Sands and Buddi stream, which encourage a sense of exploration and curiosity in the young audience.
Keith Chapman comments: "There is something very special about Buddi and I'm delighted to be Executive Producer on the second series. What we set out to achieve in delivering a series for families and their children with content that enriches their young minds has exceeded our expectations. The first-hand feedback from series one that Buddi soothes little ones who don't settle easily, but also has episodes which stimulate them with immersive sights, sounds and innovative use of 'Buddi lands' has been fantastic. Series two sees us take a further step forward by embracing the positives and delivering even more of that special Buddi magic for tiny minds."
Additionally, a ten-minute seasonal special sees the Buddi clan enjoying the delights of snow and meet a new [guest] character friend. Drawn on inspiration from the northern lights in Scandinavia, the visual special is a Buddi adventure exploring the starry night sky and snow-covered mountains.
Buddi is a series like no other that gives parents a first content platform for their toddlers to engage with visually – non-dialogue but with familiar sounds such as coo's and giggles, and more of a focus on music in season two, alongside the bright visual character shapes of the animation, for which it has become renowned.