BOSS launches unique capsule collection celebrating Freddie Mercury.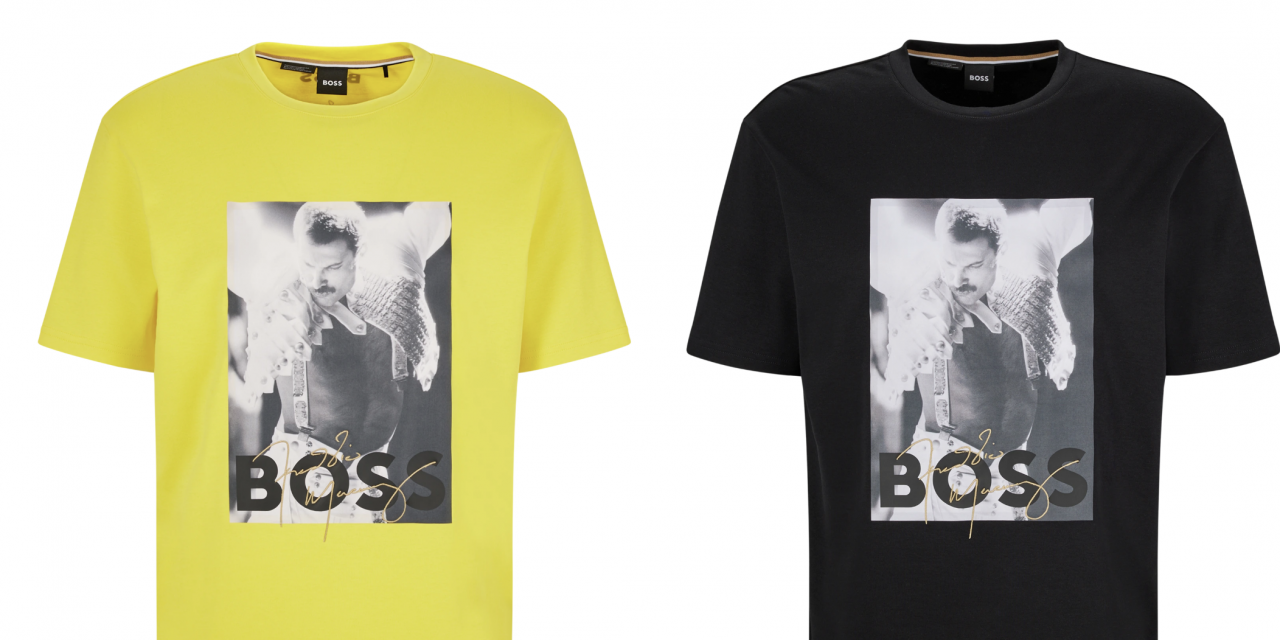 It has been announced that BOSS today launches a unique capsule collection celebrating the attitude, vision and spirit of iconic singer, songwriter, and performer Freddie Mercury. The shared ethos between brand and artist exemplifies the desire to defy convention, live life on your own terms, and be your own BOSS. 
Inspired by icons past and present, the BOSS Legends series launched recently with a collection inspired by Muhammad Ali and will continue over the coming months. Each collection is inspired by an iconic individual, with a portion of profits donated to a charity close to their heart.
This June during pride month, BOSS presents a limited collection that pays tribute to exceptional musician, game-changing performer, and inspirational icon Freddie Mercury. The capsule contains statement essentials printed with black and white photos of some of his renowned performances. Each is accompanied by his autograph or a specially created combined BOSS logo and autograph motif. A standout item from the collection is a T-shirt printed with a quote from Freddie that perfectly captures the spirit of the BOSS Legends series: "I'm not going to be a star. I'm going to be a legend!"
Freddie's flamboyant flair and everlasting personality along with Queen´s irrefutable sound and style continue to influence a new generation of fans and musicians to this day. He and the band's artistry continue to reign supreme. "Bohemian Rhapsody", the 2018 biopic feature film reinvigorated Freddie and the band's core fan base and generated a whole new audience. The film became the biggest music biopic in history and swept the Golden Globes and Oscars with the soundtrack topping the charts the world over.
The exclusive designs are available in black, white, or a bright yellow inspired by the jacket worn by Mercury during his last tour with Queen in 1986, a standout fashion moment that symbolizes Mercury's ability to break barriers in undeniably bold style.
The collaboration was made possible by Bravado, Universal Music Group's brand management division, in partnership with Mercury Songs Ltd. The Freddie Mercury capsule collection is available online and in BOSS Stores globally now, with a portion of all proceeds going to the Mercury Phoenix Trust.